Last month we released three original compositions from violinist and composer Amy Barlowe. We have been amazed at how popular these works are! In fact, Ms. Barlowe and her Etude-Caprices have captured the attention and praise of some of the leading violin professionals and professors across North America.
The Etude-Caprices
Previously, Amy Barlowe published a set of 12 Etude-Caprices in the Styles of the Great Composers, an impressive collection of innovative and versatile etudes that has received rave reviews worldwide. These short unaccompanied etudes for violin are invaluable both as study pieces and for competitions or recital programs. The etudes address various musical aspects such as sounding points, varied vibrato, and techniques for improving intonation with the goal of increasing facility, musicianship, and stylistic awareness. Each original etude provides a fresh and unique approach to the age old tradition of technical study.
Collaborating with Ovation Press, Ms. Barlowe has released three new scores. With these etudes, available exclusively at Ovation Press, peparation for the major works of the great composers has never been more fun!
About Amy Barlowe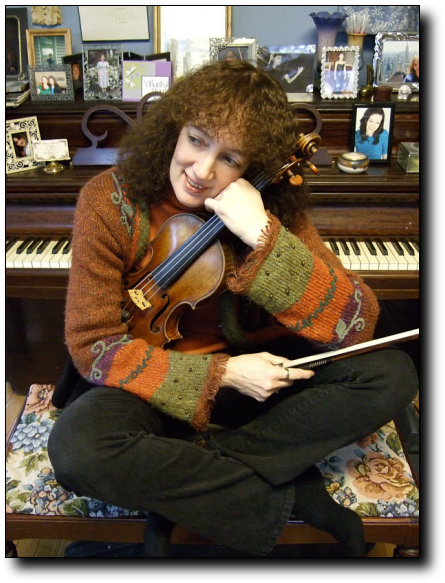 Amy Barlowe is an extremely accomplished musician who received her B.M. and M.M. degrees from the Juilliard School. Her arrangement of "Schindler's List" was endorsed by John Williams and published by Hal Leonard for two violins or violin and viola with orchestra, as well as for the same combinations with piano. Her original compositions and arrangements include works for two violins and piano, an opera ballet, and a Requiem Mass. Her two Celtic duos for two violas appear on a CD recorded by the Aureole Trio and have been released on the Koch International label. In addition, Ms. Barlowe's critically acclaimed solo and chamber performances have taken her throughout the US, Canada, and Mexico.
You can learn more about Ms. Barlowe on her website.
Critical Praise for Amy Barlowe and the 12 Etude-Caprices
The 12 Etude-Caprices have been received with great acclaim from numerous violinists including:
Jamie Laredo, internationally acclaimed solo violinist, chamber musician, and conductor: "This collection… should be in every teacher's & aspiring violinist's library."
Paul Kantor, Cleveland Institute of Music Violin Faculty: "With her experience as a concert performer, the creative skill of a composer and the abundantly evident care of a dedicated teacher Ms. Barlowe has made an important contribution to string pedagogy."
Joseph Gold, concert violinist and musical historian
Stephen Clapp, Violin/Chamber Music at the Juilliard School
Lee Wilkerson, Associate of the Royal Conservatory of Toronoto
Patricia McCarty, Boston Conservatory and Faculty at Meadowmount
Charles Avsharian, Concert Performer, teacher, and CEO of Shar Products