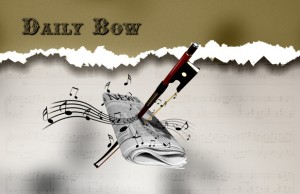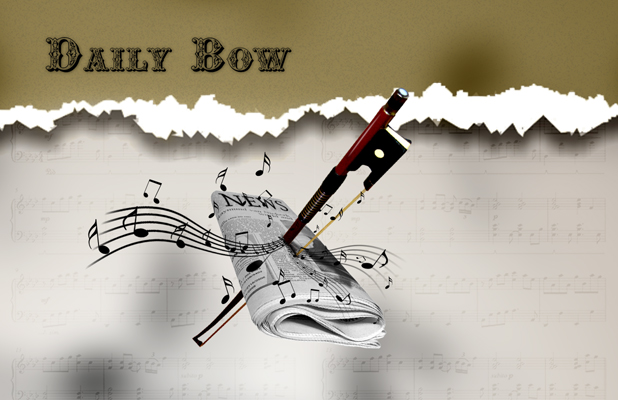 Should String Quartets Stand While They Play?
When a musicians stands during a performance, it's usually to indicate a solo, like in a jazz band or during a concerto. A recent trend, however, has shown a not-so-familiar form of music standing up during their performances: string quartets. Instead of sitting through their often lengthy and complex programs, some groups put the violinists and the violist on their feet while elevating the cellist on a box.
The New Zealand Quartet, who claims to have started the trend, cited several advantages of standing:
The benefits are greater freedom, better physical use of our bodies, the ability to move so we can project more (especially the viola) or to let someone else come to the fore (especially me, who can stand back for a 2nd violin solo). Rolf, our cellist, says he can hear the difference in our sounds when we rise out of our rehearsal chairs (usually we do dress rehearsals standing, but sit for the others).
Overall, a greater sense of energy and engagement in the performance caused other groups like the Emerson String Quartet and even some chamber orchestras to leave the chairs back stage. The new trend, however, isn't all benefits, and in a recent review of the Emerson's performance at the Bath Mozarfest, reviewer Michael White questioned whether the benefits of standing outweighed it's consequences:
Some chamber orchestras these days play standing up, believing that it energises them. Perhaps it does. But string quartets are by their nature intimate experiences involving close-on, carefully argued discourse, like a dinner-table conversation. And I find it compromised by having three of the four players on their feet the whole time.
Obviously standing while playing is far from becoming the standard method of performance, but it certainly brings some interesting new ideas to well-established musical form. Should the quartet try to modernize itself by approaching concerts in a whole new way? Should they sit as centuries of quartets have before them, or should they boldly stand like their contemporaries? Comment below!