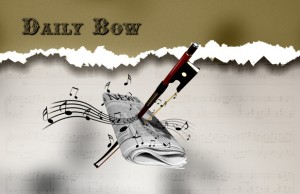 Yo-Yo Ma and Paul Simon Win Polar Music Prize
Two American musicians were recently recognized in Sweden as leaders and icons in the music world. Singer-songwriter Paul Simon and cellist Yo-Yo Ma were awarded the Polar Music Prize this week, earning a coveted distinction as well as a cash prize of 1,000,000 kroner ($166,000).
The prize is annually awarded to two musicians: one from the pop field and one in the classical genre. The foundation was created in 1989 by Swedish music producer Stig Anderson, who was the manager of the pop group ABBA, as well as the owner of Polar Records.
Of Simon, the jury cited his work as a member of the duo Simon and Garfunkel, particularly their collaborations with South African and Brazilian artists. His arrangements and lyrics capture the essence of the times, and he has managed to stay current and provocative throughout his career.
The jury had several accolades for Ma as well, calling him "the leading cellist of our time:"
 "With a cello and curiosity in his wake, Yo-Yo Ma has, in travelling routes like the Silk Road, united people from every continent. Yo-Yo Ma is living proof that music is communication, passion and the ability to share experience," the jury said in its citation.
The two winners were invited to a gala ceremony on August 28th. In addition to international prestige and their cash prizes, they will receive their official awards from King Carl XVI Gustaf of Sweden in Stockholm.