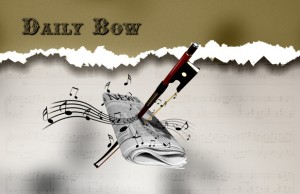 San Francisco Symphony Youth Orchestra Wins Praise from German Music Critics
Spending time in a youth orchestra is one of the most rewarding experiences a young musician can have. In these ensembles, kids build their first musical friendships, come into contact with the works of great composers, and gain the knowledge of how to appreciate and listen to music for a lifetime. Some of my favorite musical memories have been from time spent with youth orchestras. There were, as a matter of fact, what inspired me to become a musician. When I started in my local youth orchestra in sixth grade, I was immediately taken by the possibilities of what a full orchestra could sound like. I loved the experience of being in a section and interacting with so many different instruments at once. Eventually I went to summer camps with even larger, more capable orchestras, where we played even more awe inspiring music. I was hooked. I knew I wanted to be in one of these ensembles for the rest of my life.
Although being in a youth orchestra might not be a life altering experience for every member, the young musicians of the San Francisco Symphony Youth Orchestra will certainly have a story to brag about for the rest of their lives. They recently completed a five-city European tour that elicited rave reviews from the critics. The crowning achievement of the tour was a performance at the Berlin Philharmonie of John Adams' "Shaker Loops" and Mahler's First Symphony. The performance went so well that even Klaus Geitel, the notoriously hard to please octogenarian music critic for the Berliner Morgenpost, awarded them praise. Herr Geitel noted that the music was "the likes of which I've never heard from a young orchestra," and called the concert "a highlight of the past season." Critics in Munich and Luxembourg were also extremely satisfied with the orchestra's performance, citing leadership from the conductor Donata Cabrera as particularly impressive.
Amid union strikes and bankruptcy woes in grown-up orchestras, it might be easy to think that orchestras are a dissolving relic of the past. But if these kids from San Francisco can fly halfway across the world and impress music critics at the home of the Berlin Philharmonic, I find it hard to believe that orchestras in this country have no future. There are young musicians out there who are excited about classical music and who love performing with orchestras. To see kids play at such a high level and achieving such spectacular success is inspiring. If this group is playing well enough to draw praise from Klaus Gietel now, then think of what our major orchestras could sound like in fifteen years! Times may be tough, but I believe that we're on our way to another era of great orchestral performances. These kids have the talent and the drive to make orchestras in this country something that every American is proud of.