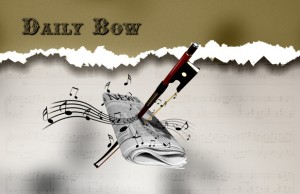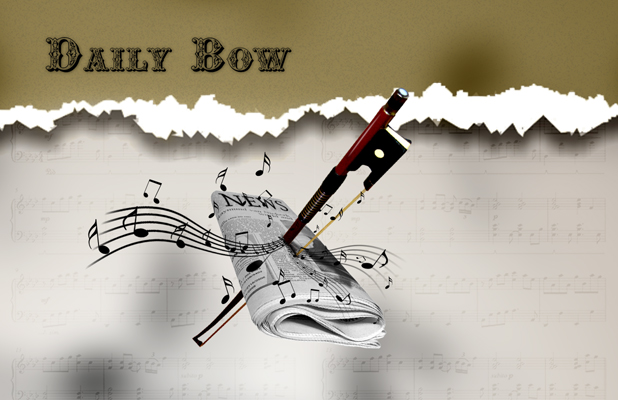 Everything old is new again at some point, as fashion trends of each successive season can attest to. The worlds of jazz and classical music, which intersect in ways that many casual listeners might not expect, are both great examples of music's constant ability to reinvent old material with careful alteration to create something familiar and fresh all at the same time. The same way that we're now seeing echos of 90's fashion (which, personally, I would have been happy to never see again) on the runway, adapted and tweaked to be a witty commentary on the original style, we see recycling and re-styling of old musical material and tropes all the time. Stravinsky was a master of the re-invented trend, taking the classical style and turning it on its head with his (fittingly titled) neoclassical works, including the famous La Pulcinella. Debussy tapped into the jazz world in many of his works, creating pieces that are undeniably classical in nature but infused thoroughly with the exoticism that jazz brought to the table. Last week saw this union of genres played out again in San Francisco with the performance of what is an undeniably intriguing project: jazz trio The Bad Plus dazzled audiences with its jazz arrangement of Stravinsky's seminal The Rite of Spring. The Bad Plus consists of Reid Anderson on bass, Ethan Iverson on piano, and David King on drums, and the group is decidedly not a classical ensemble. The group, which is dedicated to pushing boundaries of genre and style and expanding sonic landscapes, brought the arrangement to the table in this, the centennial season of the 1913 riot after the premiere of The Rite of Spring in Paris.
It's hard to imagine two sonic landscapes that are further removed from each other than Stravinsky's primal and almost barbaric ballet score and modern jazz–the first is rooted in almost monolithic musical structures and distinctly angular lines, the second tends to ebb and flow more, relying heavily on improvisation and flexibility. So how, then, was The Bad Plus' arrangement, titled On Sacred Ground, received?
Stephen Smoliar of The Examiner gives us an idea of what the arrangement sounded like:
…The group launched into "The Augurs of Spring," with its violent pounding out of arrhythmic (some might say anti-rhythmic) beats. King attacked his drum set with all the precision necessary to do this music justice while, at the same time, capturing all of that primitive violence that provoked the audience in the Théâtre des Champs-Élysées on May 29, 1913 to riot over what they were experiencing… As the arrangement unfolded, anyone familiar with the score could appreciate just how faithful to the original this performance was. Indeed, beyond the imposing task of giving a proper account of all the notes, this was an interpretation that reminded all of us on audience side that, given the appropriate performance strategy, this music still has the power to shock us more than we might imagine.
Says Smoliar, "My guess is that this performance went down best with those who could use the original as a reference point. Fortunately, San Francisco is a good city for getting to know Stravinsky's score. Michael Tilson Thomas knows this music well, and his performances with the San Francisco Symphony have consistently honored both the rich detail of the score and its violently savage rhetoric." The cool thing here is that a trio of jazz musicians are in enough on the classical music thing that they could conceive of and bring forward such a formidable piece of genre-bending music–and that they could do it well enough to remind classical music die-hards just how much they loved the original. In music, as in all things in life, all things old can be made new again, and, in music, fresh ears and new hands on the notes can do much to refresh our perspective. It seems that the classical-jazz connection, one that is so often treated as a relic of an age gone by, is alive and well and bringing a welcome jolt to the ears of concert-goers. Perhaps it's time to revisit a classic–both in its original and updated form. The Bad Plus certainly seems to think so!