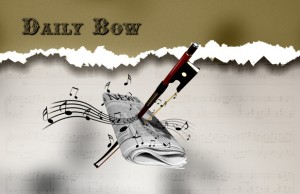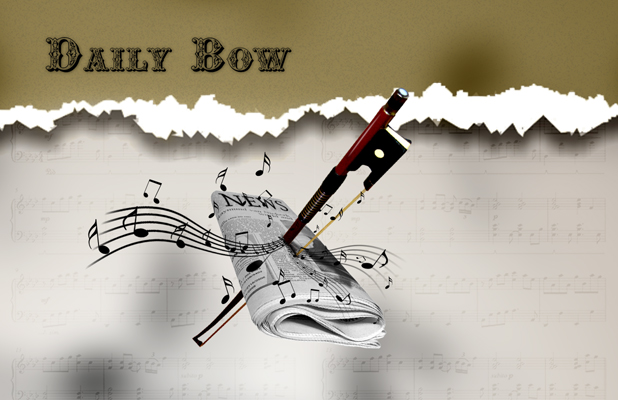 Although we live in an increasingly non-franchised age, any observer of the classical music world has noticed by now that dynasties are not limited to political families or television shows. My first cello teacher likes to remind me that the musical world is a small one and, she says, the higher up you go, the smaller it gets, which is often shown to be true. Almost every first break at every first gathering of a group of new musicians involves several rounds of the immortal game of "Do You Know So-and-So?"–it's how we connect with each other as peers, how we suss out who moves in what circles, and how we find mutual friends. Often, these types of conversations are touched off by the appearance of a familiar surname, which leads to "Are You Related to So-and-So?" Very often, as it must be in a world as small as this one, the answer is yes. While the term "dynasty" may be somewhat overstating things, there is no denying that classical music is often a family affair, and some families are represented in spades at the highest level of music-making.
The Boston Symphony Orchestra is home to one of these families. The Ludwig-Eskin clan, as the Boston Globe calls the family in question, has long been immersed in classical music, and their individual paths have often led to participation in the ranks of the BSO. As the BSO heads into its 131st holiday season, the Ludwig-Eskin clan is represented by principal cellist Jules Eskin, his wife Aza Raykhtsaum, his violist second cousin Mark Ludwig, and Ludwig's wife, Kate Gascoigne, who is a freelance horn player currently serving as a substitute in the BSO. The impression that, for this family, all roads lead to Boston, is further reinforced by the Ludwig clan's performing history: Mark Ludwig and his violinist brother Michael Ludwig (concertmaster of the Buffalo Philharmonic) played in the Boston Pops, and their father, Irving (late of the Philadelphia Orchestra), played with Jules Eskin at the BSO's summer home, Tanglewood. Says Eskin of the family business, "This has been as natural to us as a craftsman giving his trade to his children."
The Ludwigs and Eskins are notable, says the Globe, for the fact that they have bucked the trend of musical families, remaining close and on good terms both on and off the stage. While it is not unusual for musical families to work together (think the Von Trapps), according to Timothy Hayes, former president of the Music and Entertainment Industry Educators Association, and director of the music business program at Elmhurst College outside Chicago, performing families "who work and play well together in music" are particularly rare in the classical music world because of the level of skill it takes to ascend into like ranks. "The fact that this family passed muster with one of the top symphonies in the world means that they're not just extremely talented," Hayes says. "But it says something about what music means to their family and maybe to their special bond. It may be why you see such closeness and family commitment in the classical genre."
Mark Volpe, managing director of the BSO, compares the Ludwig-Eskins to another great family in music: the Pasquales of Philadelphia. Mark Ludwig says of the comparison,"We definitely understand their bond and their commitment to each other through music." Jules Eskin, who is 80 years old and in his 49th season with the BSO, traces his family's and the Ludwig family's life in classical music to himself and Irving Ludwig as they grew up in Philadelphia. "We both began our journey following encouragement from a parent," he says.
From that point on, the rest, as they say, is history. "As far as I can go back," Ludwig says, "I remember hearing my father play violin or Jules playing the cello. They played summers at Tanglewood. Over time, as I got older, not only hearing them play but playing chamber music with them became a treasured activity." Raykhtsaum sums it up for her husband nicely: "When you love music, when your family loves music, it becomes something that conveys more than a career path. It can be that thing — the glue, perhaps? — that bonds a family."