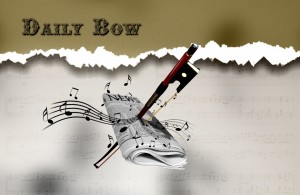 The Wolfe Center for the Arts at Bowling Green State University recognizes the power of cooperation and collaboration. Their new center, prepared for a December opening, will be the central meeting point of the School of Art, The Department of Theatre and Film and the School of Musical Arts.
When the building opens, the new 98,000 square foot structure will serve as the permanent home for the Department of Theatre and Film with both classes and performances beginning at the start of the spring 2012 semester.

Dr. Katerina Ruedi Ray, University professor, architect and director of the School of Art, said the Wolfe Center will offer larger classrooms, cutting-edge technology and more ways than ever before for students and faculty to practice, perform and train in all forms of performance art.

"I hope that it will give birth, collaboratively, to new spatial and digital art forms we cannot even imagine yet," Ray said. "Created and produced by students, faculty, community partners and national and international visitors, and enjoyed by as broad a spectrum of audiences as possible."
Learn more about the new center!