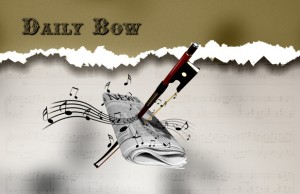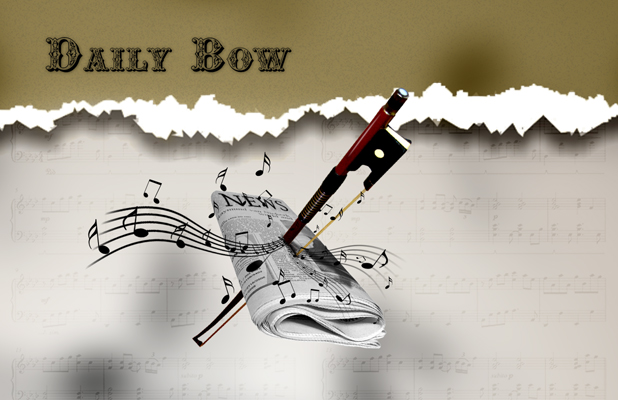 If you've ever taken an uninitiated friend to a classical music concert, you know that there inevitably some degree of anxiety when it comes to concert etiquette. Classical music concerts are rather unlike any other concerts out there, and there's a silent and unspoken (and almost never even printed) code of conduct that many newcomers find intimidating. Chief among the many rules in this code is that first commandment of classical music: thou shalt not clap between movements. For some concert-goers, successful adherence to this code signals rightful membership in an elite group of people who are not faked out by, for example, the third movement in Tchaik 6. For other concert-goers, this no-clap, no-noise rule seems to stifle the natural reaction of an audience to the music with which it is presented. The Huffington Post's Richard Dare falls into the rapidly-growing second category, and he's hardly uninitiated: he's the CEO and Managing Director of the Brooklyn Philharmonic.
Dare's editorial blog post highlights a perspective that is often unavailable and alien to the classical musician, who is by nature immersed in and fluent in the ins and outs of concert conduct. Dare reminds us, by writing of his own first experience at a concert hall, that our world may not be as easy to navigate as we might imagine:
Visiting a popular concert hall for the first time some years ago, I was lucky to have a fairly genial host whom I'll call Luddy. He guided me patiently through the obtuse and unfriendly ticketing procedure at the "Will Call" window where I felt rather like I was visiting a sort of bland theatrical version of the Department of Motor Vehicles. When I commented that it hardly seemed the promoters wanted to make buying tickets desirable, my guide explained the situation away by means of a sort of denial mechanism, never seeming to lose interest in pointing out the gargantuan monument to culture the concert hall itself represented. Although I loved the music I heard that evening, I was struck at the time by how matter-of-factly my guide dismissed my observation that concerts might not be easy to figure out for a first-timer.
While this is hardly a universal experience or perception by any measure, it is not a wholly uncommon one–in fact, it may be rather the opposite. While some new patrons of classical concerts are attracted by the foreign, novel, and somewhat difficult experience, others are bewildered by the host of potential pratfalls that they find themselves encountering. The general atmosphere of many concert halls seems almost designed to put a newcomer off balance, and many, like Dare, find themselves somewhat put off of an experience whose main purpose–the music–was a hit. Many orchestras and similar classical organizations are recognizing this phenomenon and seeking to ameliorate the situation with big, flashy campaigns to up the appeal of classical music. What Dare discusses in his HuffPost blog may point to a simpler, but entirely overlooked solution:
[Luddy] took it for granted that I would find the impressive edifice and music itself a satisfactory recompense for my troubles. And he might have been right, I suppose, had I at least been allowed to authentically enjoy the performance going on inside that hall as I might spontaneously appreciate any other cultural pursuit like a movie or a dance or a hip-hop concert — if I could clap when clapping felt needed, laugh when it was funny, shout when I couldn't contain the joy building up inside myself. What would that have been like?
We all know exactly what it would have been like if he had actually gone and done that: awkward. His outburst would likely have been met with disapprobation, silence, and a generous handful of sidelong looks of disapproval. I do it; you probably do it too. There's nothing wrong with upholding a tradition like the no-clapping-between-movements rule, but all in all, we could probably ease up on the people who break it. After all, we're trying to get people to like us…right? Why visibly disapprove of the only people in the whole joint who you can pinpoint with 100% certainty are liking what they hear?
Dare's desire to be able to express appreciation at a concert more freely is not, he points out, a radical notion in classical music. In fact, the history of classical music is actually dominated by a tradition of audiences much more free and expressive than the ones we see today. Classical concerts were once a place of whoops and applause and wild enthusiasm:
Joseph Horowitz in his wonderful new book, Moral Fire, describes audiences "screaming" and "standing on chairs" during classical concerts in the 1890s. The New York Times records an audience that "wept and shouted, strung banners across the orchestra pit over the heads of the audience and flapped unrestrainedly" when listening to their favorite opera singer at the Met in the 1920s. And Greg Sandow provides a brilliant analysis of classical music's average audience age over time, showing the form to have remained most popular amongst energetic thirty-somethings rather than subdued grey-hairs all the way until the late 1960s era of "Mad Men."
The way things are now suits our idea of what serious art appreciation should look like. They way things were then suits the appreciation of a living, breathing art by living breathing human beings. Dare points out that a few people screaming and standing on chairs or going into mild histrionics is probably what wild-man composers like Beethoven would rather have seen. After all, this music was written to be very much alive, during a time that didn't view this music as aural museum pieces. We can be sure that living composers certainly don't cast their music in that light, either. Dare's take on the situation is this:
Here are the two most shattering facts about classical music today: First, Americans are writing, playing, recording and listening to more orchestra music today than they ever have before in history — mostly in the form of film music and video game soundtracks. So we know they like the general sound.

They just don't like listening to it with us, at concert halls. And that is the second fact.
He may be more right than we realize. Dare view it as a willful act on the part of the classical music establishment: "Perhaps it's because of trying to keep classical music audiences living in the dark, in perpetual fear that they might not understand the secret and elite codes of long-term insiders, brainwashing core subscribers into an irrational hatred of anyone who dares to disrupt heir peace-and-quiet even if accidentally, regimenting the experience with a coerced and inculcated rigidity that would be abhorrent to any composer worth his or her salt: This is how we have made classical music so awful."
Classical music isn't awful, so let's get that out of the way now–there are many awful things in life, and being unable to clap between movements is not one of them. It is a little artificial, though, and stifling, and that's where Dare has a point. There are good reasons for not whooping and yelling in admiration during a movement–classical music is hard, and focus is a delicate thing. But why not get a little more excited before and after–and maybe even between–movements? Dare's essential point is that the listening experience needs to be more than a one-sided, passive one, and he's right. It's music performed for an audience, so why take a show of approval so sternly? Perhaps when we are more visibly open and welcoming to the reactions of the audience, they'll open up to us, too.