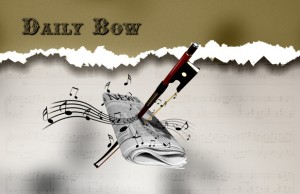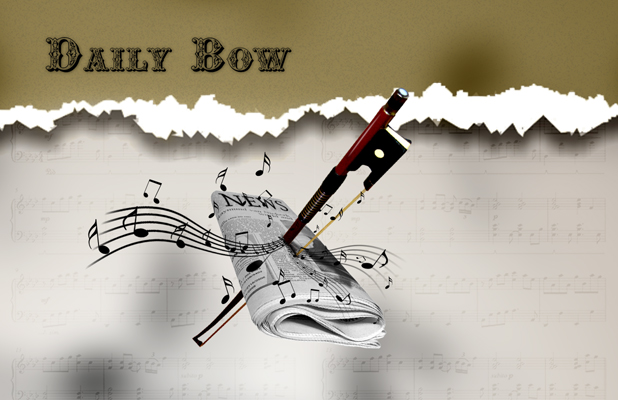 Being a First-Rate Performer is Just Not Enough! Read about what is going on in Macon Georgia
Something very exciting is going on in Macon, Georgia. Earlier this year I heard a spellbinding performance at the Robert McDuffie Center for Strings at Mercer University of the Bartok's Divertimento for Strings performed by The Center for Strings Orchestra conducted by Robert Spano. Again, the other day at the Labor Day Festival for Strings we witnessed another beautiful performance of Vaughn Williams Thomas Talis Fantasia Variations. The orchestra was lead by Concertmaster David Halen and consisted of talented high school students from various parts of the US and the Center for Strings Chamber Orchestra. However in the opinion of Robert McDuffie, the founder of the Center for Strings, being a first rate performer is not going to be enough for the classical musicians of tomorrow.
McDuffie and the center's faculty are looking to form a "brand-spanking new curriculum" that will make Mercer a leader among music programs in the 21st century. "In my opinion, the traditional curricula are not helpful in preparing musicians for the real world," McDuffie said. "A new (bachelor's degree in music) that we are presenting to the Board of Regents in April will be a school of music, business-oriented degree that will tap into what works. We're eschewing the traditional school of music curricula and preparing (the students) to become independent contractors. The students will become entrepreneurs."

McDuffie said the program also would draw upon members of Mercer's law and business schools to learn about digital rights, new media and so forth to prepare students for all of the challenges they will face in the music industry.

"It's going to be a Mercer-centric B.M.A.," McDuffie said. "I want other schools to look at us (for curricula). I don't want Mercer to be another Juilliard. I want Mercer to be thought of as the cutting edge of music arts education
I wholeheartedly agree with this concept. In todays world where agents of change are leading paradigm shift, innovative ideas and creative concepts are needed to keep up with the transformation. With symphony orchestras in financial troubles and fewer people attending classical concerts, musicians have to develop tools to meet those challenges. Other very inspiring aspects at Mercer are the high attendance level at concerts and the wonderful flow of emotion between the performers and the audiences.
Founded as a special institute within Mercer University's Townsend School of Music, the McDuffie Center for Strings' enrollment is limited to 26 students: twelve violinists, six violists, six cellists and two double bassists.

The distinguished artists of the McDuffie Center perform, collaborate and record with the finest orchestras, string ensembles and conductors around the world. They are at the top of their fields. And, each McDuffie Center student interacts with these distinguished artists on a regular basis, which enhances the students' private lessons, master classes, chamber music coaching sessions and orchestral sectionals, all a part of their required curriculum.

Combining this intensive, conservatory experience with the practicality of a specific business-oriented curriculum, the McDuffie Center for Strings prepares the entrepreneurial musician for success in the real world.
You can also read more about the String Center at: http://www.mercer.edu/mcduffie/about.html
Look for a fascinating and interesting interview coming up soon here at String Visions with Robert McDuffie where he talks about his plans for the String Center and the second Violin Concerto by Philips Glass. Glass's second violin concerto was written for McDuffie, who  has recorded it with the London Philharmonic Orchestra and performed it all over the world with other orchestras.