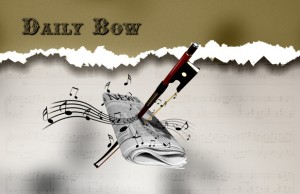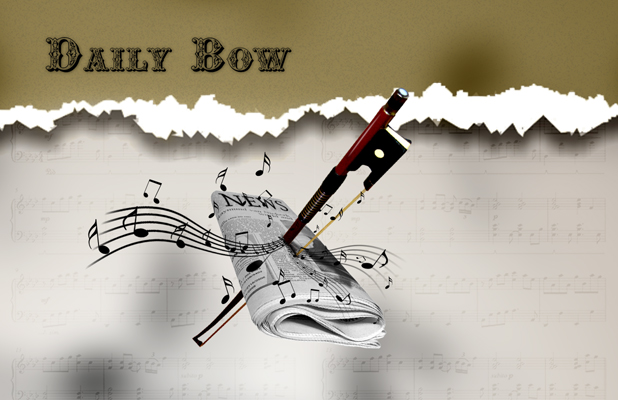 Strong Leadership or Despotism? Conductor Mark Gorenstein Fired from Svetlanov State Academic Symphony Orchestra
A conductor has many purposes in an orchestra: a face for the public, a logistical director for the musicians, an artistic visionary for the entire organization. Music directors all approach these duties in different ways. Some approach their job like a business man, some as an interpreter and a mutual collaborator with the musicians, and some prefer a strict, autocratic system. Each method has its own pros and cons, and many orchestras give spectacular performances each year playing under several different conducting styles. The instance in which the conductor demands complete obedience from the orchestra, however, breeds the most controversy.
Such is the case of Mark Gorenstein: last week members of the Svetlanov State Academic Symphony Orchestra (GASO) petitioned the Ministry of Culture to fire their chief conductor on the grounds that their work environment was unproductive and degrading. While Gorenstein claims these accusations are false and that he has a healthy relationship with his orchestra, his record is ripe with conflict: since his hiring, over 280 musicians have either been fired or quit. When the orchestra went on tour to Japan following the country's nuclear power crisis, Gorenstein fired 50 musicians who did not want to participate in the tour due to concerns over radiation.
This is not the first time Gorenstein has received media attention. In June, he insulted future gold medalist Narek Hakhnazaryan in the Tchaikovsky Competition, telling the orchestra, "It is none of your concern what this 'talented' boy, this aul plays, you should play with me." Although there is a video confirming this incident, members of the orchestra were allegedly forced to sign a petition defending Gorenstein. Evidently these incidents pushed the musicians to their limit, which seem legitimate as the GASO's petition comes at a time that some worry about the decline of this once renowned ensemble:
Over the years, the once-stellar orchestra lost its reputation until tours abroad became a rarity. Famous soloists no longer wished to play with the orchestra. Plenty of conductors are dictatorial in their approach; despotism is forgiven in this profession – but only if the artistic results are good.
There are examples of conductors achieving incredible results through a dictatorial approach. One example is the Russian conductor Yevgeny Mravinsky, who as the conductor of the Leningrad Philharmonic demanded long hours and complete discipline from his musicians. He was notoriously blunt and refused to stop rehearsing until he had achieved perfection. The results, however, are hard to argue with; his recordings of Tchaikovsky's symphonies are viewed by many as definitive.
This begs the question, what is the limit to a conductor's power? Is despotism too  much, or is it sometimes necessary to achieve a desired result in an organization usually composed of 100 other people? How would you react if you were a member of the Svetlanov State Academic Symphony Orchestra? Comment below!
READ ABOUT THE GASO'S PETITION THE INCIDENT AT THE TCHAIKOVSKY COMPETITION HERE:
http://themoscownews.com/intermezzo/20110901/188992798.html
http://news.am/eng/news/64692.html