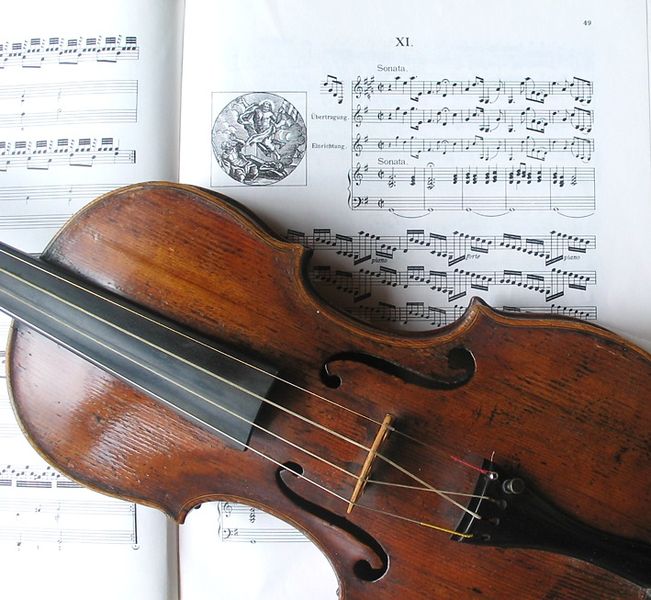 Last week we showcased making a carbon-fiber violin from scratch and some very interesting information on the new fungus violins. Today we have a few follow-up links for those interested.
The so-called "fungus violins" have been making the news with their perhaps somewhat controversial mission of duplicating and even surpassing the legendary sound of the Stradivarius-crafted violins.
In the near future you might be able to have your very own fungus violin, an instrument with a million-dollar sound but that will certainly not cost you a million.
If the technology is successfully tested, will we suddenly see a marked improvement in the quality of music from average everyday violinists? Or, will this simply make it all the more clear that such caliber is decided by the musician, not the instrument.
If you enjoyed the journey last week into making a violin from scratch but thought to yourself: "what about a regular violin, not one made out of carbon-fiber?" here is a remarkable collection of slides and audio of a man who does just that. Kevin Williams, an instrument maker in Wooragee, Victoria (Australia), shares his passion for making string instruments, a passion that moves him to not only build violins, violas, and cellos, but to also personally select and harvest the native timber used for his instruments.
Like the surge in coverage of innovative new developments in instruments such as the CT Stradivarius and Fungus Violins, luthiery seems to have gotten a public facelift in recent months. Shortly before Thanksgiving this year, an Omaha-based violin-maker was featured in a local news story. Cy Amesquita made the decision to follow his heart and pursue his passion of crafting violins over a decade ago. And in that time, his dedication led him to a special commission from Kronos Quartet artist John Sherba to make a violin.
The most recent news once again features Australia, with the nation's supposed "first violin-making school" having just opened in Roleystone (Western Australia.) It appears there is a movement there to reclaim the lost art and traditions of 16th century master craftsmen.
So, if you are interested in luthiery, Australia might be the place to move!