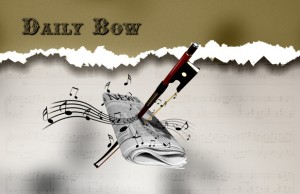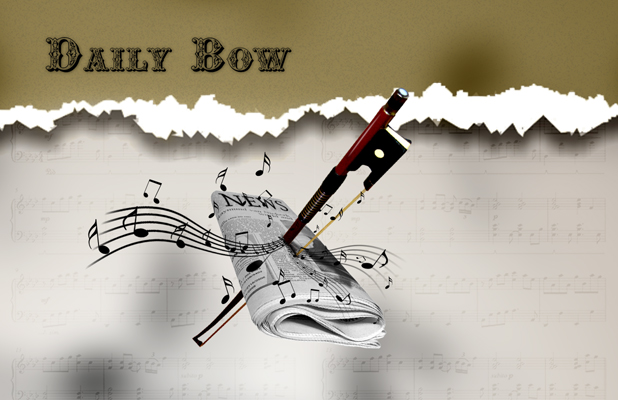 Violinist Andrey Baranov Wins 2012 Queen Elisbeth Competition
More and more these days, it seems as if young instrumentalists are accomplishing new technical feats that push the standard level of playing ever higher. Violinists are learning works formerly declared "impossible;" videos appear on Youtube of teens playing Paganini at a frightening level of virtuosity.
Naturally, these incredible feats of technical skill—as well as some astounding instances of musicianship—have shown up on the international competition circuit as well. This year, the Queen Elisabeth Competition illustrated this point, with 78 international competitors vying for the coveted grand prize of €25,000 ($31,300) and use of the "Huggins" Stradivarius. Ultimately the 26 year-old violinist Andrey Baranov of St. Petersburg came out on top with an impassioned performance of Shostakovich's Violin Concerto No. 1 in the concerto round:
Baranov was born into a family of musicians in St. Petersburg, in 1986. He began playing violin at the age of five and went on to study at the St. Petersburg Conservatory and the Conservatoire de Lausanne. He is a laureate of numerous international competitions, including the first prize winner at the Britten Competition, in 2008, and the Mateau Competition, in Germany.
The second prize winner was the Japanese violinist Tatsuki Narita, who won €20,000 with an applaudably impressive performance of the first Paganini Violin Concerto. The South Korean violinist Hyun Su Shin took the third prize of €17,000. Watching these videos, we should be reminded of the true goal of competition: to push each other past our limits in order to discover new possibilities both with the instrument and within ourselves. The violin playing displayed in these videos shows just that, and is inspiring to watch. Congratulations to all the prize winners!