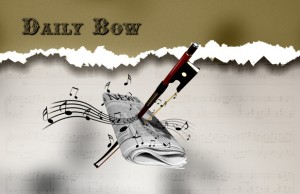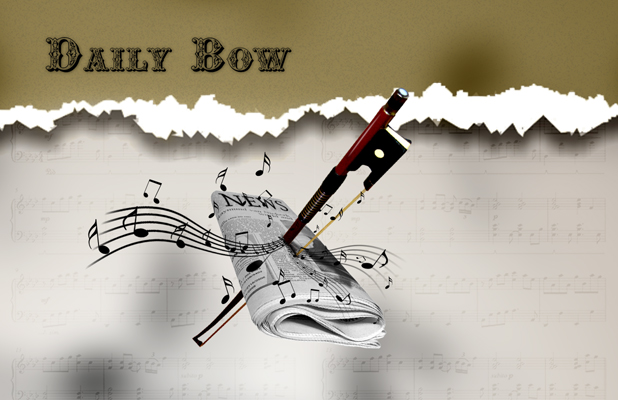 Yesterday was the birthday of composer Elliot Carter… the 103th birthday. Reaching that age is in itself an amazing feat. What's even more incredible is that he is still composing!
Mr. Carter took a bow last week on December 8 at a special tribute concert celebrating his life and works and ending with the premiere of his "A Sunbeam's Architecture," conducted by Ryan McAdams and performed by tenor Nicholas Phan and chamber orchestra. On the stage of Manhattan's 92nd Street Y, Mr. Carter received an exciting outpouring of emotion through a rendition of "Happy Birthday."
Carter grew up in New York at a time when World War I British warships hovered in the Hudson River, prohibition had people drinking whiskey from teacups and William Taft was president.

It's almost a cliché, but Carter's inspiration to become a composer came at the iconic Carnegie Hall, at the U.S. premiere of a groundbreaking piece.

"When I heard The Rite of Spring played at Carnegie Hall — I would say that it was in the '20s, the 1920s or so — half the audience walked out, and I was convinced it was a wonderful piece and I'd love to write music like that," Carter told me recently in the living room of the Greenwich Village apartment where he's lived for more than 65 years. "I was a kid in 1920," he said. "I'm not that old, you know."
Will you be saying that when you are 103?
Elliott Carter currently stands as the longest living composer who is still writing. Russian avant-garde composer Leo Ornstein lived to 108 but stopped composing at 97.
"I write and write and write," Carter said. "I'm just like a fanatic, composing all the time. I'm not writing for the future. I'm writing for right now. When I wake up in the morning, I think about what I'm going to compose that day. If I didn't have that I don't think I'd be so happy. I'm writing because it interests me. It keeps me going."

And Carter's music keeps going too. The ensemble Axiom will perform the world premiere of Carter's Three Explorations, based on T.S. Eliot's Four Quartets, tomorrow night (Dec. 12) at Alice Tully Hall in Manhattan.
Check out the full story at NPR, including audio clips from Mr. Carter himself on Rite of Spring, changing attitudes in New York, and advice for young composers!

Instruments have Birthdays Too
Our instruments are often as precious to us as the music written by great composers like Elliot Carter. While Carter celebrates his 103rd birthday, the Fort Worth Symphony Orchestra celebrated the 301st birthday of its first Stradivarius violin a few months back (they have since acquired a second Stradivarius.)
Speaking of Stradivarius and the "birth" of new instruments, the "nearly perfect replica" that we covered last week made headlines all through the week. Interestingly enough, another "new instrument" is emerging to challenge its historical place: the "fungus violin."
About the Fungus Violins
CT imaging may have allowed scientists and violin-makers to build a technically identical instrument, but many argue that the physical specs of the instrument are not the whole story.
In addition to the simple fact that they have 300 years of aging behind them, one of the things that affected the sound of the instruments was actually a wood fungus.

Physisporinus vitreus is a white rot fungus that attacks wood and destroys certain cellular structures within it. Rather than making the wood useless, though, this actually leaves it less dense, giving it a superior tone quality. Scientist Francis Schwarze, from the Empa research institute in Switzerland, partnered with a Swiss violin maker to create what the duo calls "fungus violins." The team uses a complex process to treat spruce wood with the white rot fungus and then uses the wood to create violins.
Read the full story to learn more!