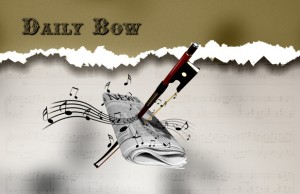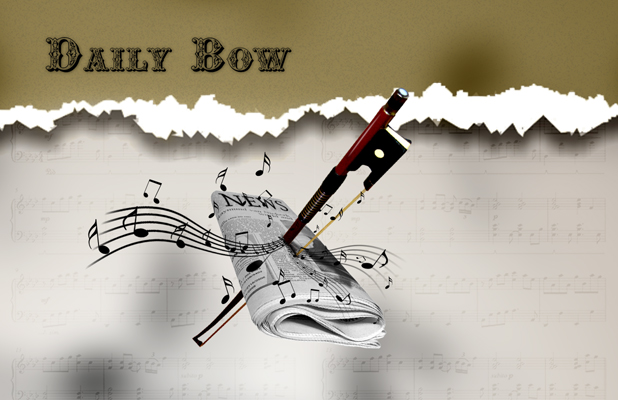 Carnegie Hall is no stranger to big names or big concerts, and, starting in 2007, it has become a home to an annual series of festivals whose theme might as well be, well, "big." The festival series at Carnegie Hall is devoted to big personalities and big cultures around the world, as its inaugural festival, entitled "Berlin in Lights," illustrated. The "Berlin in Lights" festival ran for 17 days in November of 2007, and it featured a Berlin Philharmonic residency that was placed into broader cultural context with a healthy dose of other musical styles and artwork associated with the city. Following the "Berlin in Lights" launch, each year has featured another large-scale themed festival. The very "special event" nature of these festivals–cross-disciplinary, large, long, bold in content–makes them memorable. The list of the past festivals reads a bit like the Pixar list of movies: there's one a year, and they're a big deal. 2008 saw "Bernstein: The Best of All Possible Worlds;" 2009 was the year of the African-American-themed "Honor!;" 2010 and 2011 respectively brought forth a Chinese festival and a Japanese series. As the festival concept has evolved, it has found Carnegie Hall expanding its scope, adding partner organizations to facilitate greater integration of other artistic disciplines. This year's big to-do is a fitting next step in the evolution of the Carnegie festival tradition. "Voices From Latin America" draws on sounds, styles and artistic idioms from Mexico, Central and South America to put forth a little over a month of concerts and artistic offerings.
Clive Gillinson, the artistic and executive director of Carnegie Hall, explained in a recent interview that one goal of these festivals is to balance the impression of the United States as a major exporter of culture, one that may be slightly over-represented by the Carnegie offerings. "If you look at the projects we've done, particularly African-American music and this one, they are both very much about two areas of culture that have made a monumental contribution not just to U.S. culture but to culture worldwide," he said. "Voices From Latin America" seeks to present a broad and comprehensive picture of Latin culture, both as it is and as it relates to the classical idiom. Diversity in representation of the region was a key factor in the programming, as Latin America is not simply one culture but many. The festival starts in earnest on Thursday with a concert by Gilberto Gil— not only one of Brazil's most storied singer-songwriters, but also that nation's minister of culture from 2003 to 2008. From there, it will include examples of contemporary Afro-Cuban jazz; a concert honoring Chavela Vargas, a renowned Mexican singer who died in August; and performances of standard and contemporary Latin American classical repertoire.  The offerings by the festival's partner institutions are similarly diverse. Carnegie Hall has engaged four artists to serve as guest curators, who will bear the responsibility of creating a more focused festival. The curators are Mr. Gil; Chucho Valdés, a Cuban jazz pianist; Gustavo Dudamel, the Venezuelan-born music director of the Los Angeles Philharmonic; and Osvaldo Golijov, the Argentine holder of Carnegie Hall's Richard and Barbara Debs Composer's Chair this season.
One of the goals of this year's festival is to foster a greater understanding of Latin American culture as it is, rather than as it is popularly perceived in the United States and in the classical community. Says Gillinson:
One of the most important things both about Latin American culture, and previously what we did about African-American culture, is they are of the people. They're much more part of the mainstream and part of everybody's life. We just thought that was a really important fact that we all should be learning from. It's really important that what we do, in terms of classical music and other areas of the arts, should really be something that is available to everybody.
Mr. Golijov speaks of the need for a "holistic approach." Says Golijov, "The easy road for them would have been to say, O.K., let's do the quote-unquote classical music from Latin America. To bring these explosive, revelatory and transcendental expressions of popular music that have literally changed the world of music, not only in America but in the world at large — that is an amazing act of courage, but it was simply the way to go. There was no other way but to acknowledge the reality. In Latin America, as a musician, you cannot be indifferent to reality, and these [three fellow curators of the festival] are a case in point. As a citizen you cannot be indifferent to music. People like Chucho, like Gilberto — they suffered for their music, but they also know that music is relevant to the life of their people." Starting on Thursday, Carnegie Hall will bring that life and relevance to a whole new audience.