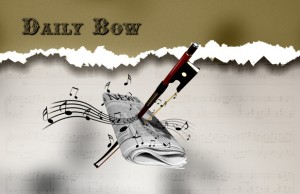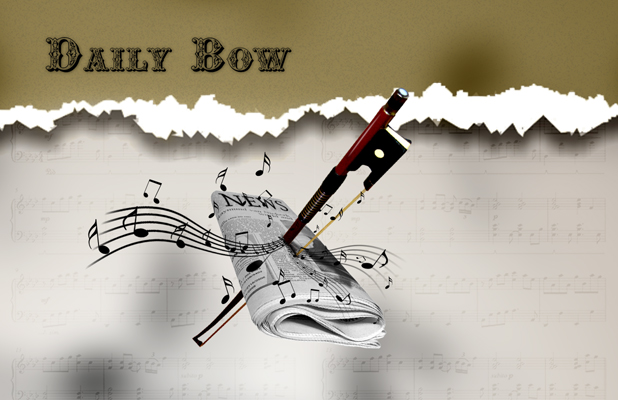 Conductor Michael Christie Parts Ways with Colorado Music Festival
Behind every movement there's always a face or a motivating force that gets things done. In the effort to revamp classical music's image from an old-fashioned luxury into a vital, modern art-form, few stick out more than the conductor Michael Christie. As director of the Colorado Music Festival, he is credited with  nearly doubling attendance and revenue at the festival and making inroads with younger audiences through his embrace of multi-media programs and bringing new works to Boulder. He did this starting at the age of 25, when he took up the mantle as the festival's music director nearly 13 years ago. Now he one of the country's most quickly-rising conductors, and he's bent on bringing the success he's had in Colorado elsewhere.
Stepping down from the Colorado Music Festival, Christie hopes to gain free time in his summers in order to take more guest conductor offers. He also spends most of his time during the season thinking about opera—he took up the helm of the Minnesota Opera this September. So what can people expect to see from Christie as he starts to show up on the podium across the country? New music, more media, and more audience engagement:
Widely known for his fresh, energetic approach and broad efforts to bring in new audiences, Christie has presented new contemporary works in Boulder, including Osvaldo Golijov's "Ainadamar" and the world premiere of Ranaan Meyer's "Simply Blue." He's also presented multi-media works such as "Enemy Slayer: A Navajo Oratorio," which he premiered in Phoenix before bringing it to CMF, and worked with jazz great Dave Brubeck's son Chris Brubeck on "Travels in Time for Three."

Through programs such as ClefNotes, a real-time guide to the music, and Intermission Insights, an informal interview with a guest artist or composer, Christie is widely credited with making classical music more accessible to Boulder audiences.
It's great that a conductor out there—especially a young conductor—is having success with strategies that have been frequently discussed but slow to actually be utilized. Christie's approach in Colorado was to make classical music seem alive; this is why he emphasized contemporary music. Instead of portraying concerts as a museum experience, listening to relics of a past era, this playing new music gives the audience a sense that the art form is alive and relevant. Furthermore, the ClefNotes initiative gives hesitant concert-goers a sense of security, rather than confusion upon hearing a new work for the first time. These measures are really not very complicated. Their effectiveness however, as Christie has shown, can make a big difference. A little change can go a long way, and hopefully Christie can have that same magic success he had in Colorado wherever he ends up next.