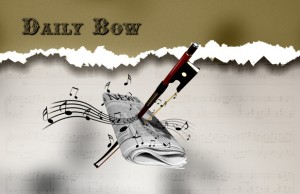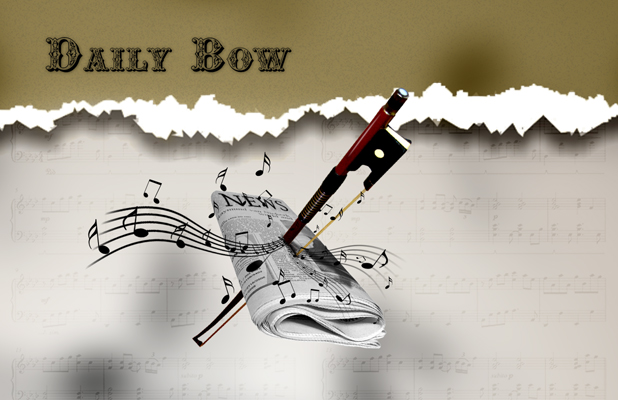 The Venezuelan classical music education phenomenon known as "El Sistema" has come a long way from its South American roots. Once a scrappy start-up program of little repute, it has grown into an often-emulated and astonishingly successful benchmark for the musical and personal education of children the world over. El Sistema has produced musicians of the highest caliber who have gone on to super-stardom (Dudamel, anybody?) and who have won positions in orchestras as far from Venezuela as the Berlin Philharmonic. Now, a report from the Canadian Broadcast Corporation shows us just what kind of reach El Sistema has and what it can do for at-risk children.
Sara Spigott is a band and music specialist at the Vincent Massey and Caroline Robinson Community Schools in Saskatoon, Canada. She has partnered with three members of the Saskatoon Symphony–principal violist Jim Legge, cellist Scott McKnight, and principal bassoonist Stephanie Unverricht–to create an El Sistema-type program in her schools. El Sistema began in Venezuela as a free after-school program that aimed to teach children fundamental social and life skills through musical interaction. The structure of the program focuses on teaching at-risk children kindness and cooperation through their musical activities and on preventing the typical products of a life of deprivation or poverty. Says Spigott of her Saskatoon program, "Our goal I think is to reach out to as many of the schools as possible….Right now Vincent Massey is the center because I teach here." She has plans of incorporating her second school as well: "We could see kids being bused here, you know reaching out to a lot of the kids in the area. And trying to reach as many kids as possible to have this program." El Sistema programs now exist throughout Canada; there are programs in Moncton, Winnepeg, Vancouver, Toronto, and Ottawa.
The Saskatoon program, as the newest to join the Canadian El Sistema league, benefits from seeing the success of its companion programs. Says Legge of his experience at a summer conference in Moncton, "They really sought out the children who needed it the most, kids with the most attention-deficit issues and things like that. And to see these kids now, to see these kids like a few years later … and they're so disciplined. We saw an orchestra of about 90 players, all of them between Grade 2 and 5 and they sounded incredible and they clearly loved it." The Saskatoon program is starting small–two Wednesday classes–due to its start-up nature. The current load is of 2nd and 3rd graders in one large class, then a small group of children who need more attention and help with social skills and self-image. Thus far, all of their work has been in rhythm games, conducting, and other non-instrumental exercises, as the budget does not yet permit the purchase of instruments. Some children have been able to work on the program's instrument stand-ins: foam cut in the shape of cellos and violins and ten-gallon buckets for drums. Soon, though, Spigott and her colleagues hope to purchase about 40 instruments, mostly violins and cellos, with the help of community support. Once they have that, they'll be off and running, both to change children's lives and to plant a lifelong love of music. Perhaps Legge says it best: "I think it's really the most exciting thing I can think of in the classical world right now."
Best of luck to the new program in Saskatoon!