Ovation Press is excited to publish an exclusive interview with Richard Birchall. Mr. Birchall is an accomplished cellist, composer, arranger, and lyricist. As a member of the Philharmonia Orchestra he performs regularly in the great concert halls of the world. He is also highly active in chamber music, composition, and arrangement. Mr. Birchall is a founding member of the London-based Cello Octet Cellophony.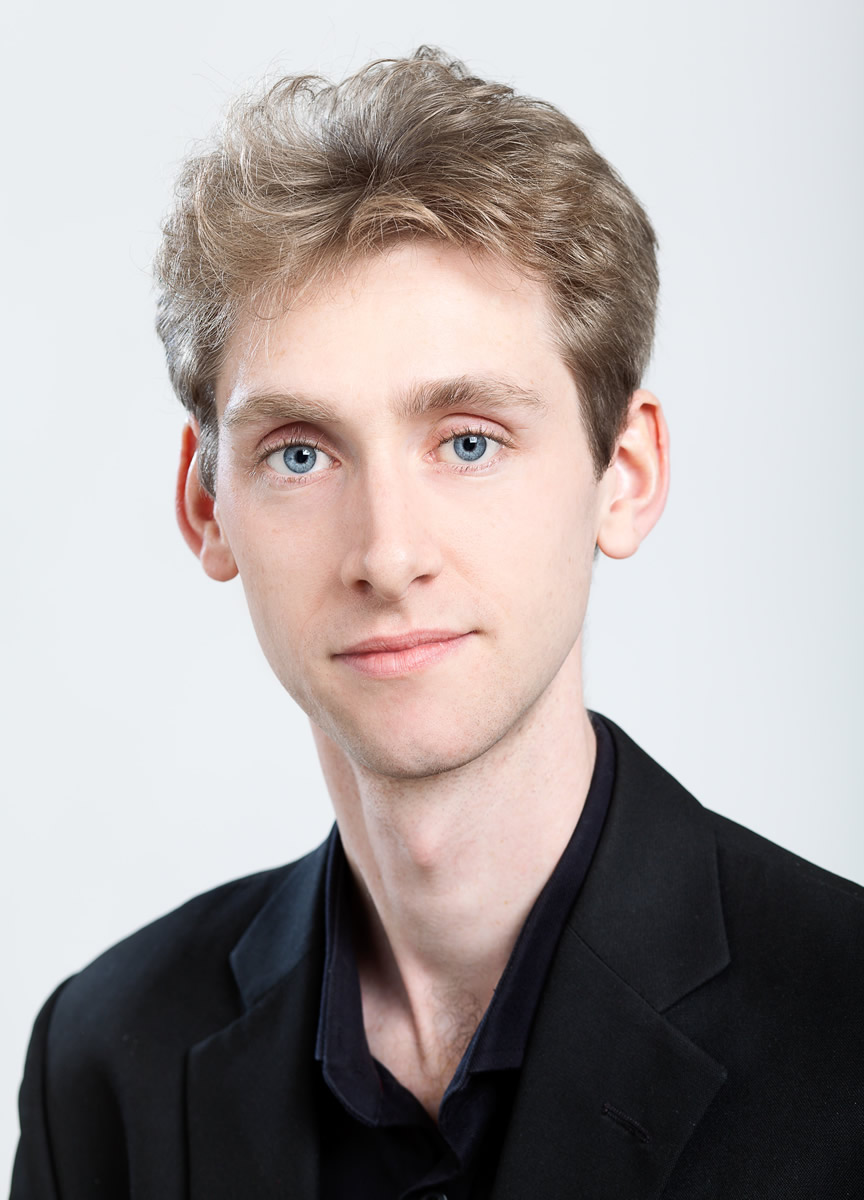 Ovation Press: When did you first get involved in making cello ensemble arrangements and why?
Richard Birchall: It started with the birth of Cellophony really. We were all students together at the Guildhall School of Music in London. We used to meet every Tuesday and play to each other, and we just had the idea of setting up a concert where we would all play together. Cellists always love to play cello ensemble music. John – who's in the group now – set up the first concert [there were thirteen players in all]. And, of course, we discovered there's not that much choice to play. The program included one Bach arrangement by me, and we also played a number of other works that we unearthed: Villa-Lobos, Klengel, Popper. We had a good time, and then we fixed up another concert with just eight of us and it seemed obvious. I did a bit more arranging for that and it led on from there. We wanted to do more concerts, and we needed a way to create a varied program – whole concerts worth of music. So I did a lot of arranging in the first couple years.
Ovation Press: Which Bach was it you first arranged?
Richard Birchall: It was a Prelude and Fugue in B-flat Minor, from the first book of the 48 [The Well Tempered Clavier].
Ovation Press: How do you select what music to arrange for cello ensemble, and specifically for cello octet?
Richard Birchall: I choose music that I love. It's great to have very little restriction. On the more technical side, I filter it by looking at figurations and how pieces are written for their original instruments. If I think it's going to lose too much by transferring it I usually won't do it. For example, some piano pieces are "too pianistic." I want music that I believe will grow by being arranged, rather than being hindered by being arranged. Quite often I will look for things that are perhaps smaller and see how to expand them, rather than something too big like an orchestral score and trying to compress it.
I also look for something I think I can enjoy and be creative with, turning it into something that is still related to the original but fun to play for multiple cellos.
Ovation Press: Have you done anything more along the lines of etudes, or other studies that might seek to improve technical ability?
Richard Birchall: Not so much. Pretty much my entire output has been written for performance. Technical studies are a different branch that I haven't really explored yet.
Ovation Press: How do you balance the parts among each other? Do you attempt to make each of the eight parts equally challenging or soloistic?
Richard Birchall: I've written pretty much all of my cello ensemble arrangements for Cellophony. The way we run the group is that there is no hierarchy, no ordering in which we sit. Every piece we play we sit in a different order. So, the way I write the arrangements is that all the parts are [more or less] equal. Sometimes one part will just turn out more prominently. And then, we will swap around who gets to play what ends up as the slightly leading part.
There is a general kind of treble-bass planning within the group, but I will pass the melodies all the way around. I would never write an arrangement where Cello 1 plays the melody all the time and Cello 8 has to play the bass all the time. That's not how I do it.
Ovation Press: I'm curious, what led to having that type of organization within the group?
Richard Birchall: Having mutual respect for each other's playing right from the start. We didn't want to put ourselves in an order. We all have huge respect for each other. It's just a much nicer way of doing it. And, because it's an unusual group in that it's all the same instrument it's easier to do that vs. a string quartet, for example, where you can't just swap parts because of how it's written [where] it's just fixed. We have that kind of fluid situation where everyone is playing the same instrument so anyone could play any part.
Ovation Press: What challenges or issues are you most concerned with when making cello ensemble arrangements?
Richard Birchall: My first concern is always to make it cello-friendly so it feels nice to play. Having the advantage of playing the instrument myself, I can feel it. And I always want people when they play my arrangements to feel it too. When we play cello repertoire that is written by a cellist you really know it. You can feel that the composer has it in their fingers themselves. There is something frustrating about playing something that is not comfortable on that instrument. That's the first thing.
Also, [I focus on] preserving whatever I feel is really valuable in the original piece but making it cello-friendly. That is what I try to balance.
Ovation Press: Anything else…?
Richard Birchall: …making it interesting. If it's a famous piece, making sure that it sheds a new light so that it is interesting for people to hear even if they know the piece really well.
Ovation Press: When you are arranging, are you more interested in arranging things that are not as well known? Do you have a preference between bringing more obscure music to broader audiences or doing your own take on famous compositions?
Richard Birchall: I don't make a particular point in either. When I think of what I want to arrange it's more about what I think would work really well on the cello [and in cello ensembles]. Usually it's something that I have come across, played on my own, or am just somewhat familiar with, and I think it would work nicely. And then, we put them all together so we have a varied program. Some of the things we play are well known, such as Barber's Adagio [for Strings]. But, then there are some other things we play that maybe only cellists would know about.
Ovation Press: Tell us how Cellophony was formed.
Richard Birchall: Right. As I mentioned before we were all students at the same time before the group started. We were all very good friends. We also were studying with the same teacher at Guildhall – Louise Hopkins – so we knew each other's playing. After the first couple of concerts that we gave together at Guildhall, we had such a good time – and between us we had a few contacts outside of the school and outside London for festivals and what not – that we started to gently put the word out. People seemed to like it so we got a couple of return invitations.
Ovation Press: Has the composition of the group changed, or is it still the same original members?
Richard Birchall: We've had only one change. We started in 2007, so in seven years we've changed just one member.
Ovation Press: Obviously this year is a big milestone as you released your first album, Vibrez, back in late-August. It was great to have the opportunity to work with you on publishing some of the material featured on that album (Schubert's Three Songs from Schwanengesang). When did you guys first decide you wanted to make a recording, and how did that process get started?
Richard Birchall: Actually, the initiation of Vibrez itself came from the record company. It was something we sort of talked about but… well often the case is a group will decide to go to their label and ask to record something. We hadn't gotten to that point where we were ready to commit to that. Then, Dave Stapleton who runs Edition Records approached us. He had heard us on the radio; I think we did a live BBC broadcast, which he had heard. He got in touch and said he was starting a new branch of his company. He had been looking to start the classical side of Edition Records which would be called Edition Classics; it used to be exclusively a jazz label. He wanted to know if we were interested in being the first group to launch it.
Ovation Press: Do you think part of the appeal to Stapleton was that you were a cello ensemble, a less common type of chamber group?
Richard Birchall: Yeah. He definitely wanted to make a mark with his new branch. I think he liked the idea of launching with something unusual, something that would catch people's attention. It's an interesting group and it makes you sit up and say "Oh I've never seen a cello ensemble before!"
Ovation Press: How was the experience of recording your first album? Are you looking forward to doing more?
Richard Birchall: Yeah, definitely. It was a great experience, and we were pleased with the result. It was all good fun. Hopefully we will put a few more out before too long.
Ovation Press: Great! Because cello ensembles are a more unusual group, are there any cello ensembles that have influenced you?
Richard Birchall: It's a good question… I don't know. I'm not sure if I could identify a direct influence. The cello ensemble that most people tend to know is the Berlin Philharmonic Cellos. So I guess you could say that we are "aware" of them; we've all heard them and their discs. But, they are different. They always play with 12, and we play with 8. So, there isn't really a direct comparison and no repertoire sharing. But yeah, they are great players and probably the most identified when people think of cello ensembles.
Ovation Press: Right, I guess you could say the influence came among and within yourselves.
Richard Birchall: Yeah… shared experiences. We've all played in lots of different chamber groups, so that combined chamber music experience is a direct influence.
Ovation Press: Do you have a particular favorite type of chamber music group besides cello octet?
Richard Birchall: Personally, I have a soft spot for string combinations such as string sextet, string quartet, etc. I've also done a lot of piano trio work which is really nice. It's a different kind of chamber music, with more of a solo element. It is a very different blend. Playing with all strings is very different from playing with a piano, but both are very rewarding.
Ovation Press: Any major influences on you in terms of arrangement/transcription?
Richard Birchall: I've sort of found my own way. But, I suppose [due to] playing in orchestra which is my full time job at the moment, elements of orchestration come into it. A really great orchestrator can give me ideas and help to inform me on how to understand the distribution of the music.
Ovation Press: In your experience, having performed in different venues around the world, do you find that cello ensemble concerts and performance pull in a different audience than other classical music performances?
Richard Birchall: They are always a very enthusiastic audience… I'm not sure if that's because they are a different audience. They always get a thrill out of it!
Ovation Press: Yes it is certainly a spectacle to see eight cellists playing on stage together as a group.
Richard Birchall: Right. A lot of people who come to our concerts have never seen a cello octet before. I think people might choose to come because it's a bit different.
Ovation Press: Any advice for young cellists that are looking to join or start their own cello ensemble?
Richard Birchall: Only… don't be put off by having nothing to play! Go searching and do some arranging. A lot of cello groups just spring up – maybe at a festival – and they love it. But, they give one concert and then they stop because they run out of music to play. That's the real challenge. But there is choice if you look. There is some contemporary music and more approachable material that you can dig up. Certainly, if you visit Ovation Press you can find lots of stuff!
Ovation Press: Haha, definitely. In the last couple years we have seen our cello ensemble catalog grow. It's probably our fastest-growing area now.
Richard Birchall: Yeah. That's the thing, cellists love playing cello ensembles. Any cellist… we all sort of jump at the chance. It's great if, between us, we can give them a lot more music to play.
Ovation Press: Absolutely. I also wanted to talk to you about your original composition work. How does composition differ for you compared to arrangement or transcription?
Richard Birchall: It's a very different process for me. Starting with a blank sheet vs. something to work with. I'm naturally more of a manipulator. I like to take material and see what I can do with it. Coming up with something out of nothing is a very different challenge for me. It was quite interesting and surprising in a way to find my own compositional voice. Again, it started by accident because I needed to write something for Cellophony for a competition. We could not find anything short enough that we needed and was quite right, so I volunteered to write something.
I actually used to write when I was very young, so I guess I liked to do it on some level. But I do find it more difficult, more frustrating than arranging. Arrangement becomes very natural, working with existing material. In a way, when I'm composing, the frustrating part is the initial generation. Then once I get that, I kind of take off. From there, it becomes more like arrangement. I'm just arranging my own material.
Ovation Press: Did you study it in school as well?
Richard Birchall: A little bit, but I didn't really take it seriously until 4-5 years ago when I started doing it out of necessity with Cellophony. I stuck with cello and string music to start with, expanding on things that I was comfortable with. I know the cello inside and out, which sort of extends to the other string instruments. Gradually I'm getting to know more about how other musicians play and about orchestral music. I'm writing my first orchestral piece at the moment.
Ovation Press: How about any advice for aspiring composers or musicians who want to do their own arrangements/transcriptions?
Richard Birchall: Listen to lots of different types of music. That's where all of the influence comes. And keep writing because you learn from – not necessarily mistakes – but from writing. The more you write, the more you discover about yourself. Exposing yourself to as much music as possible and also talking to players [are important]. If you are writing something for a particular instrument, you need to talk to people who play that instrument. You get really important feedback. Otherwise you may end up composing something that doesn't fit the instrument or isn't comfortable to play on that instrument.
Ovation Press: What are your thoughts on how technology and digital media are shaping classical music today? What do you feel young classical musicians need to know about these subjects to make a successful profession from their music?
Richard Birchall: To be honest I'm not quite sure if I can answer these questions adequately. I do think that social media and technology are making their mark on virtually every business. Anyone who ignores them is going to be lagging. The music business is a lot about being out there. It's about the network. A lot of work is passed around person-to-person, so it's important that people know who you are.
Ovation Press: How have you individually, and through Cellophony, used social media or other digital media platforms to promote yourselves?
Richard Birchall: Everyone knows that a good-looking website is typically the first port of call for anyone. When you hear a group, or hear someone talking about a group, or you hear them on the radio, the first thing most do is Google them. So having a professional-looking website is very important.
Now, the way people choose to go to concerts is also different. There's less planning, especially among young people, in how we go about our social life and leisure time. Before mailing lists were more prominent, and people would buy their tickets weeks or months in advance. Now, people are doing things slightly more on impulse. So, having an active profile somewhere like Twitter is really important. Because then people will get a Tweet on the day of the concert and say "yeah, I'll do that!" A lot of people are being grabbed through that sort of marketing. It's definitely changing. Everything is a bit more immediate now.
Ovation Press: Do you have any funny/unusual stories from having traveled with eight cellists? Is it sometimes difficult to get through airports and customs?
Richard Birchall: Security in airports is always getting tighter and tighter. It's not just cellists. Anyone who wants to take a string instrument on a plane has to jump through many hoops. With cellists it's not so much the terminal security and customs but getting them into the cabin. The cellos we play on are valuable so we're never happy to put them in the hold. [We] stick with an airline that's going to let us take them on the cabin and put them in the seat. A lot of the airlines are changing their rules on how they want us to position them. It can be a drawn out business.
As a group, we have actually delayed flights. It can be a pretty interesting. Sometimes security will want to take the instruments out of the cases, and we're all pretty prissy about that. It's almost like a child to the person who plays it. We can get pretty uptight and we don't want to let them out of our sight.
Ovation Press: What is next for yourself and/or Cellophony. Any new compositions, other upcoming projects, and/or goals you are aiming for in the 1-2 years?
Richard Birchall: On a personal level, I've just finished a piece that we're going to use next season. It's based around Alice in Wonderland by Lewis Carroll. Next year is the 150th anniversary of the publication of the book. So I've written this piece for Cellophony, and it's a bit like Prokofiev's Peter and the Wolf. So, there is a narrated part and original music. That's one of our projects, and we're going to take that into some schools and use it as an education project. There will be an interactive segment so the kids can join in.
We've also recently been doing Vivaldi's Four Seasons with violin soloists. That's something a little different as well. We've got a couple performances of that lined up next year.
Ovation Press: Any plans to come over and perform in the US?
Richard Birchall: I would love to, if someone can afford our plane tickets haha! The US is a big market, and I think they would love it. We are always eager for the chance, though there isn't anything on the books at the moment.
Ovation Press: Any particular city or venue you would like to visit?
Richard Birchall: The last time I was in the States I was on the west coast: Santa Barbara and San Diego. It was really nice. But, I would love to visit and play in any of the big places like New York.
Ovation Press: Richard, thank you so much for taking the time to chat and for sharing your music for us.
Richard Birchall: Thank you!