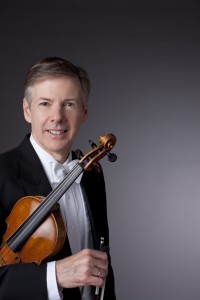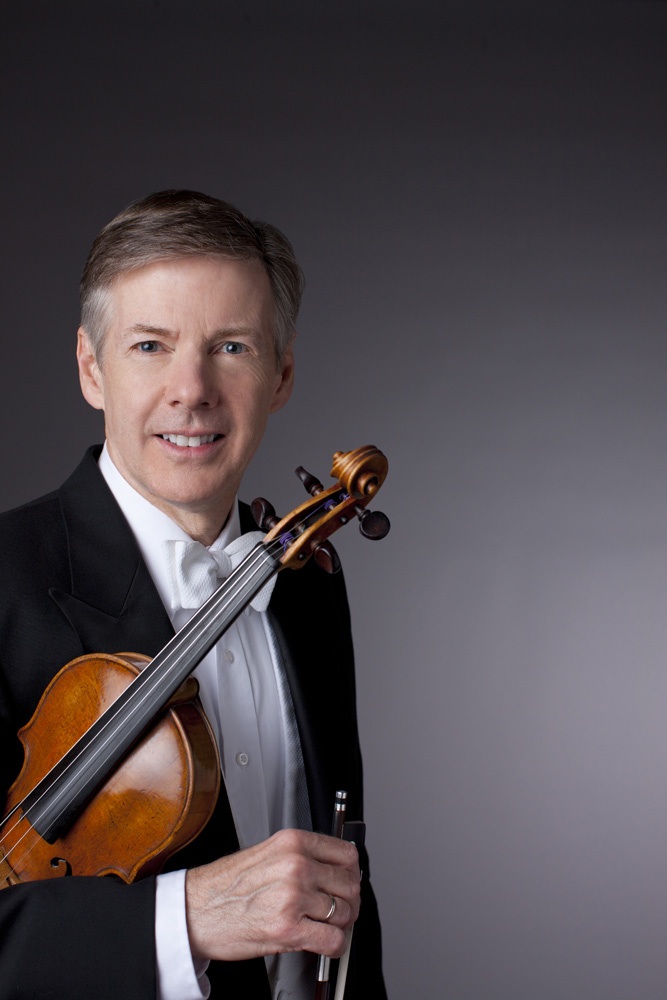 Blair Milton is a highly acclaimed musician and a key contributor of exclusive edited editions of orchestral excerpts and parts for the violin at Ovation Press.
String Visions: Mr. Milton, you are both an accomplished musician and a musical entrepreneur within the greater musical community. You are a member of the first violin section of the Chicago Symphony, a member of the Evanston Chamber Ensemble, a professor of violin at Northwestern University's the Henry and Leigh Bienen School of Music, Artistic Director of the Winter Chamber Music Festival, Coordinator for the Northwestern Summer Violin Institute. Where do you feel this drive originates within you?
Blair Milton: Violin teaching, chamber music and orchestra playing all complement one another. Each fills a niche in musical life that nourishes and enriches the other. Musicians are by nature driven to surround and immerse themselves in music – it is what we do.
SV: Could you share any useful information with readers about time management? At your busiest, what mechanisms do you rely upon to keep you grounded?
BM: When you have a lot of things going on at once, you need to be organized. Maintaining a list of current top priorities is essential to ensure that things don't fall through the cracks.
SV: How important do you feel it is for musicians to apply their talent in a way that extends beyond their own practice and performance? What are some ways musicians can do this?
BM: Audiences today have many more entertainment choices. With instant access to films, plays, books and music, performers must seek their audiences in new ways. This involves many non-musical tasks: promoting events, ticketing, program design and production.
SV: Could you please talk a little bit about some of the musical endeavors you have headed? You co-founded the Evanston Chamber Ensemble, and later created the Winter Chamber Music Festival. What inspired you to head such a project? How did you go about it? What was the mission of your founding such a group?
BM: A group of four of us started the Evanston Chamber Ensemble. It became popular enough that our venues couldn't accommodate the audience. My inspiration to launch the Winter Chamber Music Festival arose from a desire to serve a larger audience, and also to include more of the wonderful musicians who live in and travel through Chicago. In doing so, we were also able to add greater variety to our programming.
SV: You are an accomplished violinist, and you have played and collaborated with some of the world's greatest musicians. What are some of the most rewarding experiences of your career thus far?
BM: There have been many unforgettable CSO concerts with Sir Georg Solti, Carlo Maria Giulini, Daniel Barenboim and others, here at home, at Carnegie Hall and on tour throughout Europe, Russia, Japan and China.One chamber music concert that stands out from the rest is the program on which Daniel Barenboim performed the Brahms Piano Quintet with a group of musicians from the CSO in the opening season of the Winter Chamber Music Festival.
SV: Could you talk more about your involvement with Northwestern High School Institute? How did you first become involved with the students there?
BM: Part of the role in teaching at the University level is to offer younger musicians a glimpse of life both as a music-major in college and, beyond that, as a musician in life. Over the years NHSMI offered a broad array of musical experiences to countless young musicians.
This year we have reinvented the program as the Summer Violin Institute. It will offer violinists from high school to college age the chance to play for and be coached by some of the leading violin teachers in the country. It is set up as a two-week course of master classes focusing on performance, technique, practice strategies, audition preparation, and many other topics.
SV: As both a violinist in the Chicago Symphony, and the individual who helps organize seating within the violin section, can you discuss how you handle that dynamic?
BM: Each member of the orchestra assumes duties that assist with the overall good of the group. Members take turns serving on various committees (pension, audition, etc). One of the ways I contribute my share is to help with string seating and rotation issues.
SV: As an artistic director, what are some of the day-to-day issues that you have to handle that may not be obvious to some members of the musical community?
BM: Organizing even a small series of concerts involves quite a number of steps. We hope that the audience is aware only of what takes place in the concert hall after they have taken their seat. To get to that point there are other, mostly logistical items to attend to. Travel arrangements for visiting artists, program book design and layout, collecting bios, writing or obtaining program notes, and stage set-up are of a few of the main issues that go into the process. One of the most challenging and time-consuming aspects concerns fund raising and ad sales. This work often begins a year or more ahead of the concerts.
SV: What are some of the aspects of your entrepreneurship that you feel have been really specific to your life? Are there any humorous happenings that come to mind?
BM: What drives musicians to seek a career in music is a love of the creative, artistic side of performance. Interacting with an audience and sharing your musical vision is what inspires performers. Being a successful member of an orchestra requires exceptional team work and dedication to the whole ensemble. Individual expressiveness is a crucial aspect of our creative spirit, though, so I encourage young musicians to seek out other like-minded peers with whom to perform recitals and chamber concerts. In doing so, they will forge connections with audiences eager to receive them.
At Evanston Chamber Ensemble concerts we introduce and discuss the music we are about to play to familiarize the audience with the program they are about to hear. By hearing descriptions and musical examples, the audience members gain added enjoyment from the performance.
Perhaps the most nerve-wracking moments in putting on a concert series happen when musicians become ill and have to cancel. This almost always occurs at the last possible minute. On one occasion at a Winter Festival concert, the second violinist scheduled to perform a Mozart Quintet on the first half of the program became ill shortly before the concert was to begin. We were in a panic until one of the other violinists performing that night offered to step in. I was able to announce from the stage that the missing violinist would be replaced – by Pinchas Zukerman. The audience broke into enthusiastic cheers.
Pleasant surprises can arise as well. On another occasion, a cellist scheduled to perform on the second half of a program was trying to decide whether to listen to our Schubert Piano Trio on the first half from the audience, or to turn pages, and listen from the stage. He decided to turn pages. Many in the audience didn't realize until he came onstage for the second half that it was Yo–Yo Ma who had been turning pages.
Both of these great artists did what came naturally – acting with generosity toward the audience and their fellow musicians.
You can learn more about Blair Milton and his editions at Ovation Press by visiting his editor profile.