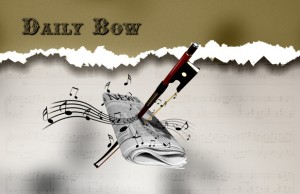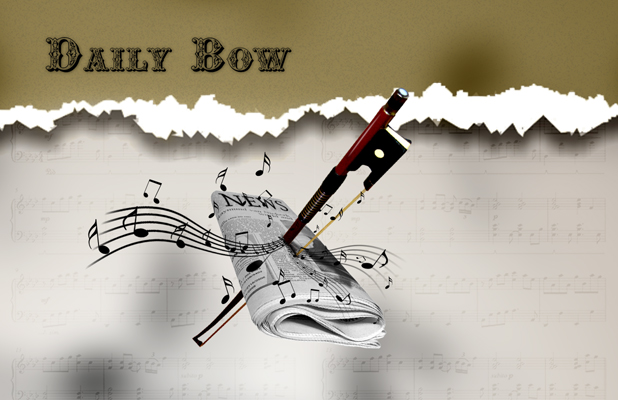 Three stories of violinists with vision, from little-known to only somewhat-known globally… but all quite unforgettable in their respective communities.
"Top Violinist in Town"
INTERNATIONALLY acclaimed violinist Attilla Sautov and his band of talented protégés are set to treat Ipswich audiences to a musical feast when they perform on July 5.

Promotions co-ordinator Eddy Bouma said fans world-wide had responded to Sautov's flamboyant stage presence and his command of the violin.

After picking up a violin at the age of four, Sautov performed his first concert at the age of six.

He has since played on every continent and in some of the world's most prestigious venues including the Sydney Opera House.

"He is an extremely capable violinist and very, very fast," Mr Bouma said.

"His specialty is playing Paganini, which is very difficult to play.

"Not every violinist can pull it off, it is something very special."
"Meticulous Violinist"
It has become a difficult task, for violinists to get a solo programme these days. And it is no different for the talented Oruganti Rajasekhar. Hence, Saptawara Samskrutika Samstha, striving hard to discover young talent and offering them platform, takes credit for exposing this young man's brilliance to an audience at Thayagaraya Gana Sabha. Rajasekhar proved a meticulous player knowing well the art of playing on the string instrument with aplomb and crispness. This 25-year-old young man is already an artiste of All India Radio and has a two year central scholarship' and that of 'Guru Sishya Parampara' of Tanjavur. He was originally trained by J. Srinivasamurthy of Warangal, which is also his hometown. He is a diploma holder in the art. He is now sharpening his skills further under the renowned violinist Akella Mallikarjuna Sarma, an adept at tala system too. He hails from a musical family; his father Oruganti Somanatham was a vocalist himself, who initiated him into Carnatic music.
"Visionary performance by violinist Adam Baldych electrifies new CD"
Driven by a lifetime's absorption of Polish folk, classical music, and modern jazz, Magical Theatre truly exists in a genre of its own. Baldych's impeccable, visionary performances on Magical Theatre reveal the possibilities of the violin, ranging from fiery intensity to otherworldly prettiness. Baldych reaches the highs and lows of the emotional spectrum with stunningly vivid imagery, creating a kind of poetry that is narrated by musical notes.

Baldych started playing the violin at the age of 9 in Poland; his skills with it developed rather quickly. "When I was 11, I started taking part in violin contests," Baldych recalled. "Because of some success in them, I was a laureate of national classical contests, my educators believed in a career for me in classical music." However, Baldych's tastes expanded elsewhere. "At the age of 13, I became interested in jazz music," Baldych added. "Because of the freedom it gave me, I decided to go in this direction."
They might not all be visionaries yet, but they certainly are violinists with vision!