Featured here is an incredible performance of David Popper's Polonaise de Concert for cello ensemble by Ovation Press Editor Valter Dešpalj.
Mr. Dešpalj (pronounced Despali) is a brilliant musician and editor, and this arrangement, available at Ovation Press and performed above by his students, showcases his wonderful ability as a teacher. His classes and instruction have produced an international flow of competition winners.
In fact, as a little bit of trivia, the cellist who plays that first solo has made quite a name for himself. Luka Sulic was a student of Valter Dešpalj who won a series of top prizes at a number of international competitions. Today he is one of the two musicians comprising the acclaimed group 2 CELLOS, where he and fellow cellist Stjepan Hauser perform their unique versions of well-known rock and popular songs. With over 5 MILLION hits on YouTube in less than 3 months, their passionate, dueling cellos have taken the world by storm.
Valter Dešpalj himself has a tremendous musical legacy. A student of cellist and pedagogue Leonard Rose, Dešpalj is currently a professor at the Zagreb Academy of Music in Croatia, he has taught as a guest professor at conservatories all over Europe, including: The Hague, Amsterdam, Copenhagen, and Graz (Austria.) Over the course of his training and professional career, Mr. Dešpalj has learned from and collaborated with Pablo Casals, Paul Olefsky, Pierre Fournier, and Andra Navarra. He has also sat on the judging panels of some of the most prestigious global competitions, such as the revered Tchaikovsky Competition and the Bach Competition in Leipzig.
But while Mr. Dešpalj is surely aware of his well-lived musical life, he shows no signs of being finished with the pursuit of his passion. Instead, he remains a very active musician and artistic adviser. In 2010, Dešpalj was named by the Croatian parliament to the distinguished committee that awards the Vladimir Nazor Award.
As an editor, Mr. Dešpalj has an uncanny ability in his arrangements to bring out the best of the cello. His control of voicing, colors and textures in his arrangements is the peak of what you will find on the instrument.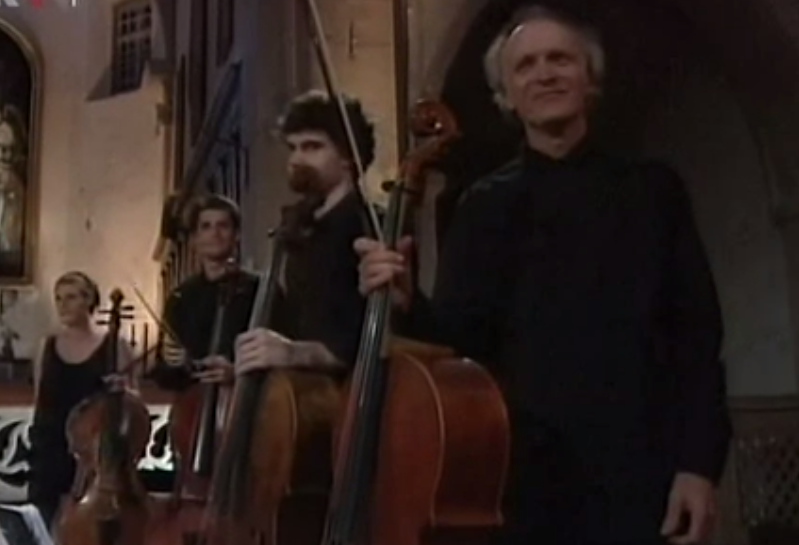 Those musical characteristics could not have been brought to life in a more effective manner than in the video performance above. Technically, the control and overall playing is absolutely first-rate. But hands down the best part is watching the joy these performers exhibit while they play, as if they are channeling and blending the emotions of editor, composer, and themselves all at once. It's simply contagious. When listening to it, I feel compelled to pull out my cello and join in with this incredible ensemble.
There are very few arrangers for cello and cello ensembles in the world as good as Valter Dešpalj. This arrangement should be performed and heard by people all around the world.
Mr. Dešpalj has edited and transcribed works published by the Universal Edition (Vienna) and the International Music Company (New York.) We are honored that he also publishes music with Ovation Press.
You can also see a complete list of Valter Dešpalj's fantastic arrangements, as well as a very insightful interview here on String Visions.