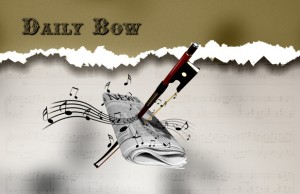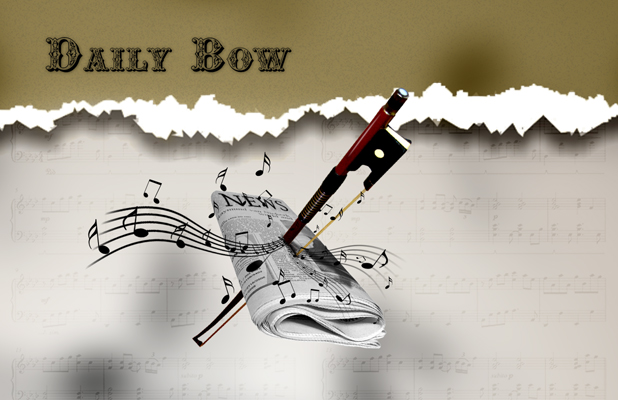 Violinist Hilary Hahn Showcases New CD, Contemporary Composition on Tour
When it comes to premiering new works, Hilary Hahn is no stranger to the modern composition. She's had pieces written for her by none other than Edgar Meyer, who wrote a violin concerto for her when she was only nineteen. Last year, Hahn released a recording of the Tchaikovsky concerto paired with a concerto written exclusively for her by Pulitzer Prize-winning composer Jennifer Higdon.
With two contemporary concertos under her belt, Hahn has moved on to an even bigger project this year. The new venture, called In 27 Pieces: The Hilary Hahn Encores, is a new music initiative that has recruited some of the best modern composers to write encore pieces for the eponymous violinist. And while Hahn has quite a name to attract collaborators for such an ambitious project, it is amusing to note that even a violinist who has played concertos on the world's most hallowed stages still feels nervous when making a "cold call:"
Sounding like a timid kid hoping for a date with a popular boy, she impersonates herself dialing up the composers on her list, mumbling and laughing nervously.

"It was like, 'Hi, this is Hilary Hahn. Do you mind taking part in this project? I really like your music.' I felt like some kind of crazy admirer asking, 'Will you go out with me?'"
Although the pieces are all short and of an encore nature, Hahn is performing them as the main meat of future programs, hoping to keep the pieces in her concert repertoire for the next couple of years.
In addition to new music, Hahn also has a knack for pairing under appreciated pieces with more standard works. She's recorded the Stravinsky concerto with Brahms, and the Schoenberg with Sibelius. Her latest CD, however, forgoes the contrasts and goes straight for the peculiar: a recording of the complete violin sonatas of Charles Ives with pianist Valentina Lisitsa. The album celebrates the unique sound of the idiosyncratic American composer; Hahn shared her enthusiasm for the project at recent performance in New York, which she called "the Ives geek-out party."
Hahn is now on tour advertising for her new CD and debuting pieces for her encore project. She does not often stay in one city for long, so check your local concert hall and catch her while you can! Hilary Hahn will perform in Chicago this Sunday at Symphony Center, with a program of Bach, Beethoven, Brahms, and multiple new encores.
READ MORE ABOUT THE ENCORE PROJECT AND THE IVES ALBUM HERE!
http://seattletimes.nwsource.com/html/thearts/2016485033_hahn16.html?cmpid=2628
http://www.nytimes.com/2011/10/13/arts/music/the-violinist-hilary-hahn-at-the-stone-review.html