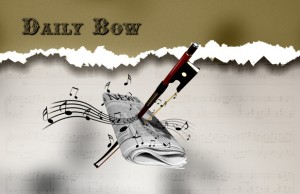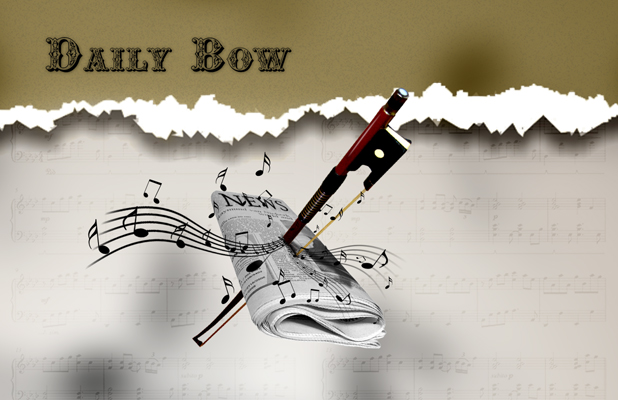 Jason Heath's book covers the life of a freelance musician
The discussion on Wednesday's Daily Bow installment centered around the importance of passion. Music is often a difficult way to make a good living, especially in recent years with the decimation of many full-time orchestra positions. This is one of the reasons that being passionate about what you do is necessary.
But we also need some practical advice…
Back in 2008, Jason Heath, an influential double bassist and blogger, released his book Road Warrior Without an Expense Account. The work chronicles his experiences as a freelance musician, offerring a number of important thoughts and observations on the classical music orchestral business in general. Now that Heath's book is available in electronic format for iPod, iPhone, and iPad, we felt that it was important to cover this great resource.
As a classically trained double bassist, the book is obviously written more towards classical and freelance musicians. However, the core discussion revolving around the music industry as it pertains for teachers and freelancers is critically relevant to all musicians.
Road Warrior Without an Account covers a wide range of topics including: the realities of professional freelancing, Mr. Heath's own experiences making great sacrifices for less-than-desirable positions, the shifting landscape of American orchestras, private instruction, and creative musical entrepreneurship.
This is an essential text for anyone seeking to make music into a full-time career. In addition, we also highly recommend Beyond Talent: Creating a Successful Career in Music written by String Visions' guest contributor Angela Beeching.
Jason Heath is an active double bassist and blogger who has had his writing featured in a variety of publications. He is the director of technology for the Illinois chapter of the American String Teachers Association and teaches at Libertyville High School and DePaul University.
You can read a number of great articles and listen to podcasts on classical music and the double bass over at his blog.