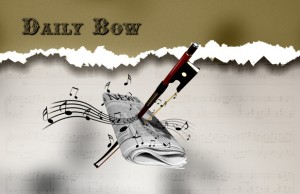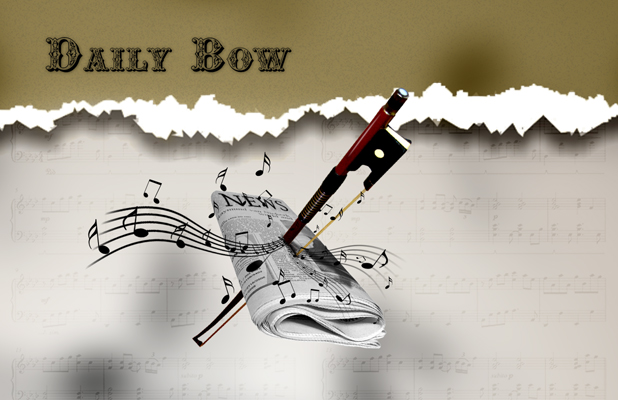 Colorado Symphony Orchestra Hopes to Invigorate Audiences with New Business Plan
In Wednesday's Daily Bow, String Visions examined the current financial woes of the Louisville Symphony Orchestra. With the recent economic downturn adversely affecting orchestras both small and large, it seems like arguing between musicians and management will continue into the new year unresolved. But keeping with the cheerful mood of the season, today we'll take a look at an orchestra with brighter prospects.
Last week, the Colorado Symphony Orchestra unveiled a new strategic plan designed to change the way the organization does business and engage with audiences in innovative ways. Instead of emphasizing its usual concert programs comprised of large-scale symphonic pieces, the CSO will place a greater emphasis on chamber music, bringing the musicians to concert halls other than the orchestra's home in downtown Denver. Rather than banking on its reputation, the 3.0 Committee, which created the new strategic plan, explained that the CSO must connect with its audience in hospitals, schools, corporate lobbies, and other locations across the region in order to build a lasting relationship with listeners who will, in turn, contribute to the orchestra's long term financial security.
In addition to the new concert and revenue plans, the musicians' guild had to adjust some of its work policies to accommodate the needs of the orchestra. The trade-off, however, was well worth it to the musicians:
The business model keeps intact a union-based orchestra of around 80 players, rejecting an idea that had surfaced to use all musicians on a freelance basis, hiring different groups of players depending on the day's demands.

"Orchestras get better the same way football teams get better — by playing together," Jerome Kern​, who stepped in as CSO board co-chair two months ago.
With the new chamber orchestra and small ensembles entering the orchestra's concert plans for next year, musicians are hopeful for both an improvement in the organization's financial stability and the opportunity to shine in situations that the full symphony orchestra does not allow. And, just as the musicians are hopeful for the coming year, we too should be optimistic for the prospects of other orchestras whose financial futures are still uncertain. The Colorado Symphony has found a way to make it as both a business and as an ensemble. If they can survive their financial instability, then why can't other orchestras do the same? Hopefully, the new year will bring more successes like this and reinvigorate the orchestra as a 21st century icon, rather than a 19th century relic.