Currently the Associate Professor of Cello at the Hartt School of Music at the University of Hartford in Connecticut, Mihai Tetel is also an editor with Ovation Press who has published Respighi's Adagio con Variazioni for Cello and Piano. In this article, Professor Tetel explores how students can get the most of our their time in college.
Building a successful career in music begins in college!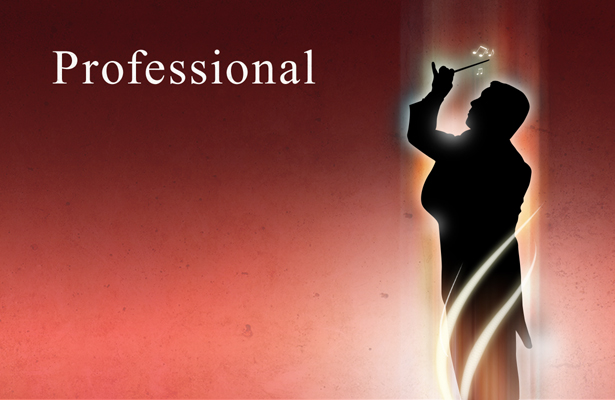 The college years can be a time of tremendous personal growth and learning and can also serve as a strategic and thorough preparation for a life as a professional musician after graduation.
During my years as a college student, and for the past ten years as a college professor, I noticed time and time again that not all students are aware that the first steps of a successful career in music can be taken during one's college years, and that a sense of professionalism needs to be developed and established well before one graduates.
Essential factors to consider:
#1 – Establishing short and long term goals, and puting in place strategies to attain those goals
If you are preparing for a career as a performer it would make sense that in the short term there would be an emphasis on improving your technical and musical skills to the highest level, regardless of your desired field of specialization at a later time (solo, chamber music, or orchestra). When the long term goal has been established (ideally during the course of study in a bachelors degree), you need to research and decide where it would be best to continue your studies, which degrees to attain, and which teachers would be most helpful to mentor and assist you with your long-term goal.
Various music schools have particular programs and areas of specialization that would enable students with a specific focus and interest to attain their goals. For example, Manhattan School of Music in New York has an established orchestral training program that provides students with a rigorous training in that particular field; San Francisco Conservatory has a Masters Degree in Chamber Music; and Berklee College in Boston has an excellent reputation as an institution where one can study contemporary music.
For a college teaching position, a doctorate or Ph.D is often required of an applicant, so it makes sense to plan for a fairly long stretch as a college student (9-10 years combined when one takes into account the bachelors, masters, and doctoral degree).
Many established chamber music groups are formed while their members are still in college and are coached and mentored by professionals who are at the top of their profession. Some groups enter and do well in national and international competitions and are able to secure management after graduation.
Some students who aim to become orchestral musicians begin taking auditions while still in college, thus obtaining invaluable experience before they graduate.
To sum up, once the long-term goal has been established, you would be well-advised to explore opportunities while still in college and look for experiences that are related to the field you plan to specialize in. You should not wait until after graduation to start exploring the possibilities!
#2 – developing time-management skills and a good work ethic
College students tend to have busy schedules of classes and rehearsals. Therefore, you have to be creative to find time for regular practicing. Whenever possible, try and practice in the morning and/or afternoons. We are far more productive when we are alert and well-rested. Practicing late at night after a long day of classes, lessons, coachings, rehearsals, etc, is not very productive and does not prepare you to function well at times when you will be required to take auditions, play in competitions, or perform concerts in the future. Orchestral auditions take place for the most part in the morning (and sometimes stretch into the afternoon), competitions take place throughout the day, and concerts are usually played in the evenings. Why practice into the wee hours of the morning when you will seldom (if ever) be required to perform at such times?
It is better to practice regularly for a similar length of time, every day, than to have irregular practice habits where one practices 7 hours one day, followed by two days of not even touching the instrument, followed by 5 hours the next day, followed by half an hour the next, etc. This can result in ailments such as tendinitis and carpal tunnel syndrome.
Establish and stick to a daily technical routine which includes scales, arpeggios, double stops, exercises, etudes, etc. This can vary from person to person in content and duration, and will not only establish a good and reliable technical foundation, but also longevity in your performing career. (As a performing and teaching cellist I have a saying: a Popper etude a day keeps the troubles away!).
On any given day it is better to practice in several shorter but highly focused sessions (20-30 minutes) than to practice 3-4 hours non-stop.
Weekends, holidays, school breaks, summer vacations are opportunities to practice more, not less! Sadly, many students fail to take advantage of times when they do not have classes, homework, rehearsals, etc.
#3 – while in college, you need to acquire a variety of skills directly and indirectly related to your field of study
Private teaching is something that you can do while studying in college, not only to make some money, but to also learn a skill that could one day develop into a part-time or full-time occupation.
There are community music schools in many towns and cities in this country, and private music schools as well. You can also market yourself through ads in local papers, and/or fliers and business cards placed in locations such as public libraries and music stores. Try to have several years of teaching under your belt by the time you finish college. The pedagogical skills and contacts you develop during your college years will serve you well as you step out into the world and begin your life as a professional musician.
Take orchestra rehearsals and performances seriously at your college. Years later you will be glad you did so when you might need to audition for an orchestra job.
Sign up for chamber music and learn your parts well. Be punctual at rehearsals, well-prepared, and work on establishing a reputation as someone who is a good chamber musician. This can serve you well in the future when you might get a call regarding an invitation to perform in a chamber music festival, or from an established group that is looking to fill a vacancy for your instrument. Perhaps one of your former colleagues is now a member of such a group!
Take any gig, job, etc. not only to make some money, but also because it may expand the list of your professional contacts and may help you learn and improve skills such as sight reading or learning repertoire with a minimum time of preparation (which will be extremely useful if you become a successful freelancer.)
Enter local, regional, national, and international competitions (solo and/or chamber music.) The preparation process will benefit you in many ways, and the experience of playing under considerable pressure in front of a jury will be a valuable lesson that you can only learn by doing just that. Winning a prize would be a bonus, but that should not be the only reason for entering a competition.
In addition to regular and intelligent practicing, you will need to acquire a great deal of information about your field of study and other subjects as well. Spend time in book stores and libraries; attend live performances (dance, music, theatre, etc.); visit museums and art galleries; read books on a variety of subjects; learn one or more foreign languages; develop hobbies; and travel whenever possible. Work on shaping yourself as a knowledgeable and interesting person.
Some college students develop useful skills in college which can later help them with self-promotion or to even earn some money on the side by helping others with their marketing needs. These include: recording, photography, and computer graphics.
Last, but not least: you must develop "people skills." The ability to get along with people around you is as important as your performing, teaching, or entrepreneurial talents. I know too many highly talented musicians who never had the career they could have had, mainly because they lacked" people skills".
As a student, you may not realize that one of your colleagues may one day be the dean who offers you a teaching position at his/her university. And another may one day be the conductor of an orchestra for which you will audition.
You will likely need recommendations from some of your present teachers, so please keep that in mind and ensure that your attendance, preparation, and work ethic are exemplary.
Above all, treat everyone around you with respect and behave as a professional even if you are still only a college student.