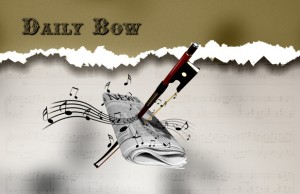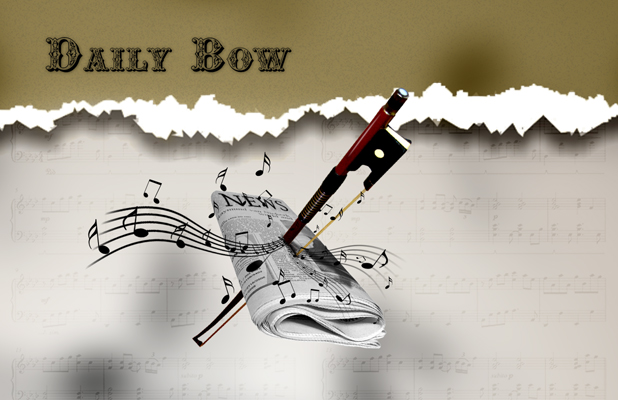 Butler School of Music to Host 2014 Menuhin Violin Competition
It's an exciting opportunity for students when a music school hosts a competition of any sort. Most often, schools hold concerto competitions for just their students, with the prize being a performance with one of the university's orchestras. These annual events are always a good way for students to practice performing in a high stress situations and to engage in friendly competition with their peers. When your music school hosts one of the world's most prestigious international violin competitions, however, it takes the competitiveness up a notch.
Last week the Butler School of Music at the University of Texas at Austin announced that it will host the 2014 Menuhin Violin Competition, which will take place between February 21st and March 2nd. The competition is aimed at young violinists, with prizes including cash, scholarships, concert engagements, and the loan of fine instruments. The Menuhin Competition is unique in that it combines a festival atmosphere with rounds of competition. The jurors, who have in the past included names such as Maxim Vengerov and Pamela Frank, give masterclass and recitals in addition to judging the competitors.
The 2014 competition will also be a first in the organization's history. Contestants convene every two years in a different city (this year's competition will take place at the Central Conservatory in Beijing), highlighting the musical culture of a particular country. 2014, however, will be the first time the competition has ever been held in North America.
"We are thrilled that 2014 will be the Menuhin Competition's first year in the United States. Over the years many entries and prize winners have come from America, and we are very excited that the Butler School of Music at The University of Texas at Austin has the vision and creativity to stage this unique music event," said Gordon Back, artistic director of the Menuhin Competition, which is based in the United Kingdom.
It's a victory for American classical music to have a prestigious competition such as the Menuhin held in the United States. Gathering the world's most talented violinists under 22 in Texas shows that the world values our contributions to the global music scene. It seems appropriate too that the Menuhin come to America: to date 23 of the prize winners in the competition's history have been American. So best of luck to the future competitors and the proud hosts at the Butler School of Music!