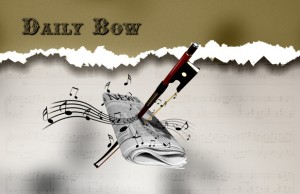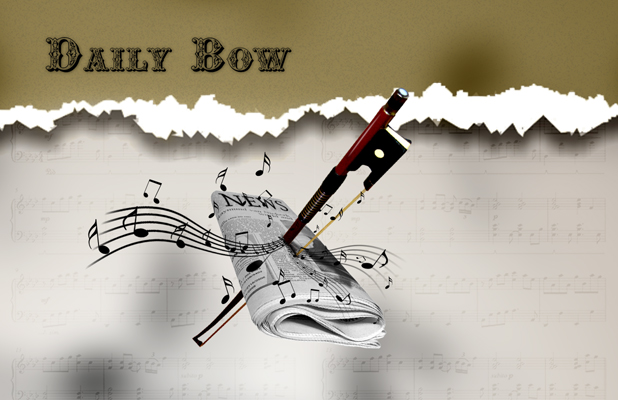 Violin made from tsunami driftwood to take part in international musical relay
Sometimes it's hard to remember that the instruments we play once used to be trees. After several layers of varnish and the gluing of multiple pieces of wood, trees that once stood in a forest eventually become an instrument capable of creating music. One interesting aspect of well-made instruments is that they are rarely built from only one type of wood; the top, back, and ribs could all very well have come from three different kinds of trees. And while there are standard woods that luthiers usually use for each part of an instrument, nothing is set in stone.
In Cremona, a Japanese violin maker is doing just that. A year after the March 11 tsunami that devastated Japan, luthier Muneyuki Nakazawa has created an instrument built partially from maple and pine wood collected from debris in the Iwate Prefecture. According to Nakazawa this wood, integrated with Romanian or Croatian wood for the two main boards, serves as a reminder of the disaster hit areas that are still suffering and of the power of nature, both of which he feels are becoming ignored.
In order to achieve this "step forward toward the prevention of forgetfulness among people," the new violin will take part in an international musical relay. This long succession of performances, dubbed "Sen no neiro de tsunagu kizuna" (Bonds made of a thousand tones) by Nakazawa will bring the violin around the world into the hands of literally 1,000 different violinists, including the French player Gerard Poulet and Japanese violinists Yuuriko Kuronuma among others. The violin will be given its premier by the Israeli violinist Ivry Gitlis in Rikuzentakata, Iwate Prefecture on March 11, the first anniversary of the disasters.
It seems strange at first to imagine a work of art emerging from the literal wreckage of a disaster, but Nakazawa's violin is a powerful way to honor those affected by the tsunami. The instrument incorporates part of our living history into its structure, and while it may never sound like a Strad, it carries significant meaning behind its construction. With 999 more stops in the relay to come, hopefully we'll all get a chance to see this instrument at some point. Stay updated to find out when it might be played by a violinist near you!