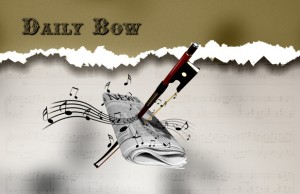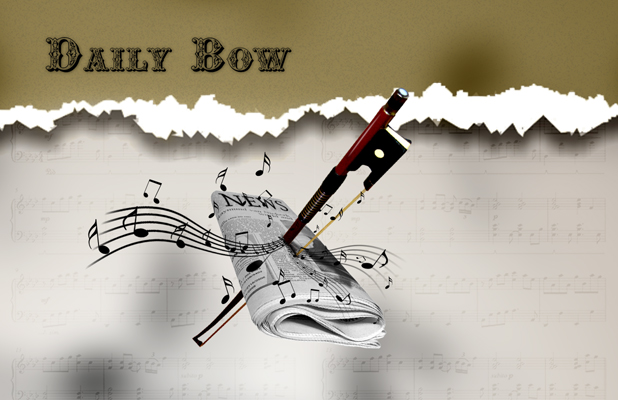 Czech Violinist Ivan Zenaty Joins String Faculty at Cleveland Institute of Music
The 2012-2013 academic year is going to be a very exciting time for the Cleveland Institute of Music. In addition to violinist Jamie Laredo and cellist Sharon Robinson joining the chamber music faculty in fall, president Joel Smirnoff announced that he has hired the Czech violinist Ivan Zenaty as the newest member of the violin faculty:
"A rigorous and thoughtful process resulted in the unanimous opinion of CIM's violin faculty that Ivan Zenaty possesses the special gifts violinistically, pedagogically, musically and personally that suit the musical philosophy and historic excellence of CIM's faculty and students and its uniquely supportive environment."
Zenaty, who will also join students and colleagues in Cleveland starting fall 2012, is a violinist well versed in both pedagogy and performance. Until this recent appointment, Zenaty was a revered professor at the Hochschule für Musik Carl Maria von Weber in Dresden. As a soloist, Zenaty has appeared with the Royal Concertgebouw Orchestra, the Berlin Philharmonic, the Czech Philharmonic and the BBC orchestras in England. He is also well recorded and a frequent judge in competitions such as the International Beethoven Competition. Zenaty studied with the renowned Czech violinist Josef Suk (the grandson of Antonin Dvorak) in addition to numerous personal encounters with violinists such as Nathan Milstein and Ruggiero Ricci.
More information on Zenaty is available at his website. He will be present for auditions in February and for discussions with faculty and staff. So for those of you who will see him in the coming weeks, good luck!