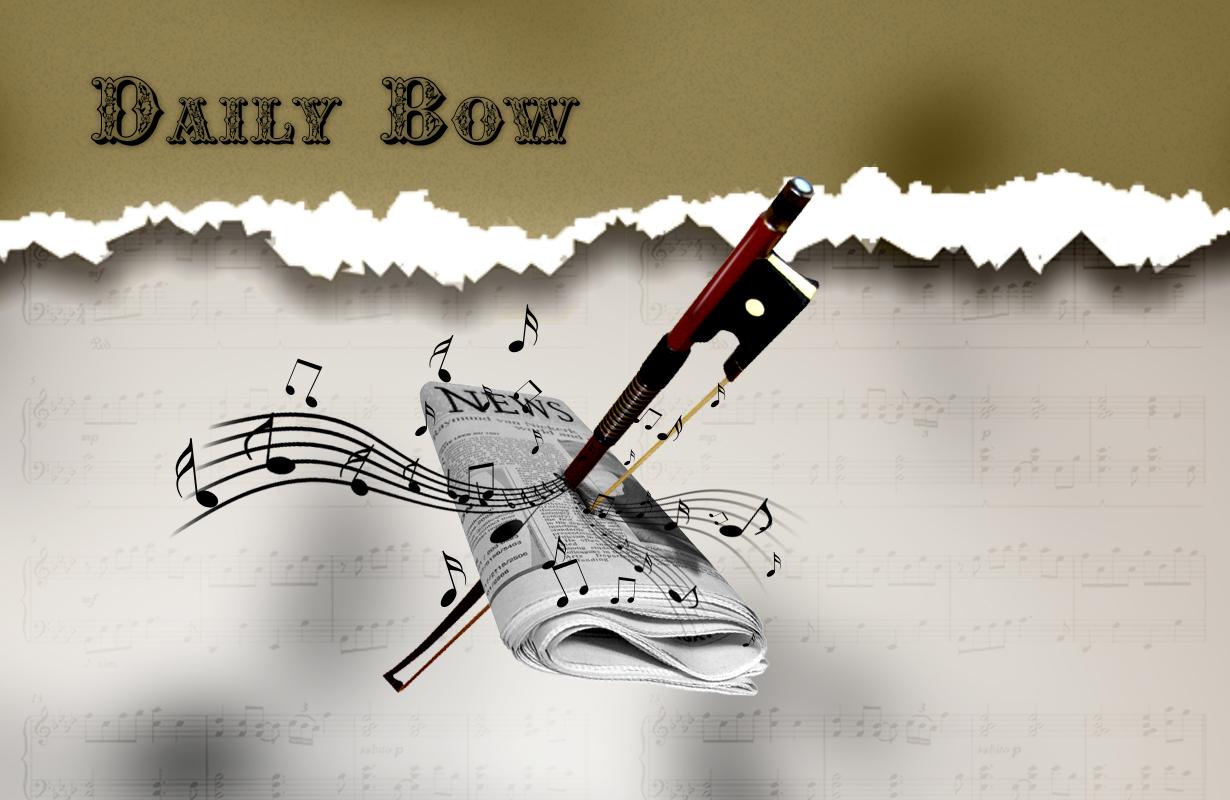 This week we found two feature stories of how performers are presenting classical music with a twist to draw in more audiences
"Classical musicians put fun touch on serious music" is the headline of the latest performance in Galveston, Texas by duo Igudesman and Joo. The classical music pair are famous for blending classical music with theatrical humor, crafting skillful performances that continually cross the divide of serious and slapstick.
…Rachmaninoff played with wooden sticks – perfectly. Mozart might somehow mesh with James Bond, and Beatles tunes will pop up in classical pieces.

The result is highbrow stuff from two skilled musicians hawking humor without a straight man.

"The whole show is based on things going wrong for the right reasons," said Igudesman, speaking in a seldom-serious Skype interview from Germany. "We have found, very often when things go wrong in performances in concerts, people tend to listen.

"Suddenly people who were asleep tend to wake up," he explained straight-faced. "We believe to fall asleep during a classical music concert is a very expensive ticket for sleeping.

"So, our shows are filled with humor, to try to make sure nobody goes to sleep. And when they do, we hit them with sticks."
---
Globally renowned violinist Nemanja Radulovic gave his most recent performance at Belgrade's Ilija M Kolarac Foundation concert hall as part of a prelude to Kolarac's 80th anniversary celebration. The Serbian-born virtuoso, accompanied by his ensemble Devil's Trills, the Double Sens Orchestra and Susan Manoff, played to a sold-out audience.
I cannot do it any other way. Many people think my energy on stage is carefully planned out, but it's not. It is all very much spontaneous, because until I can feel the music I cannot play. Music has given it all to me and every time I try anew to return as much as I can. Anyone who has seen me at least once knows I don't have the control over the way I play music and that it hugely depends on my current inspiration and the piece I am playing. There is no choreography whatsoever, only a sea of emotions…
Radulovic commented that "the Devil's Trills is a band borne of Nemanja's need to have a 'rock ensemble to play exclusively classical music.'" His transformation of the Vivaldi Seasons infuses a new, unique and powerful energy into the Baroque classic.