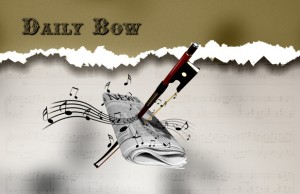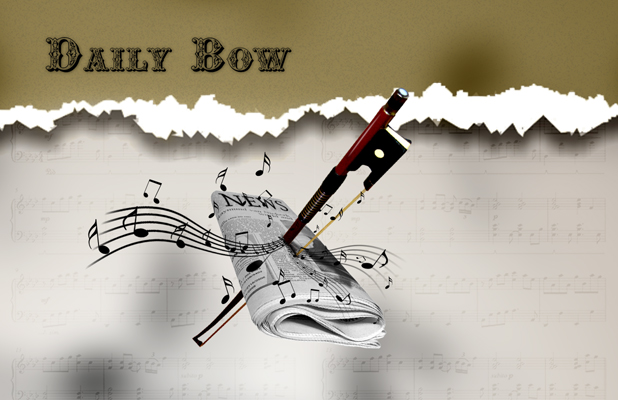 Cellist Matt Haimovitz and Pianist Christopher O'Riley Blend Musical Styles on New Tour
These days there are many people who are worried about the future of classical music. Musicians have all responded to the growing concerns with their own solutions: some have tried to broaden their repertoire outside of the standard classical works into fields like pop and rock to engage younger audiences; others have advocated performing in unusual venues such as bars or cafes looking to hook a listener by surprise. Whatever the case, being a classical musician today means being open to new possibilities, and sometimes collaborating with others in ways that might be out of the ordinary for you.
Mixing two different musical styles, however, can sometimes yield great results. Cellist Matt Haimovitz and pianist Christopher O'Riley were glad to experience just that when they began collaborating together last year. They hit it off so well that they're on tour now advertising an album called "Shuffle. Play. Listen." which features two disks of both musicians playing classical works, movie soundtrack transcriptions, and arrangements of popular songs like Radiohead's "Pyramid Song" and more.
During their short time together, Haimovitz and O'Riley have put together numerous outside-the-box programs that reach out to all different kinds of audiences: 20th and 21st century pieces, music from South America, Jazz, and non-classical arrangement (the latter mostly done by O'Riley). Haimovitz said that they two as a duo aim to "keep things fresh and interesting" and that they're "after similar things in terms of pushing the envelope regarding sound color."
While the duos still in its early stages, one hopes that the two musicians will continue to collaborate and produce albums. Chamber music like this—with two well known musicians who are both interested in pushing the envelope in performances—is a great way to invigorate new audiences for classical music. Their interest in popular music reaches out to youth while their performances of rock, jazz, and movie music reaches out to those children's parents. Even regular fans of classical music will find their album engaging with not often heard performances of pieces like Janacek's "Pohadka." These two musicians set a great example for all of us and will hopefully inspire others to follow their creative path. With such a dynamic output in only a year, it's hard to tell what they might do next!