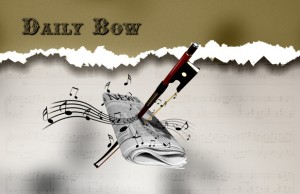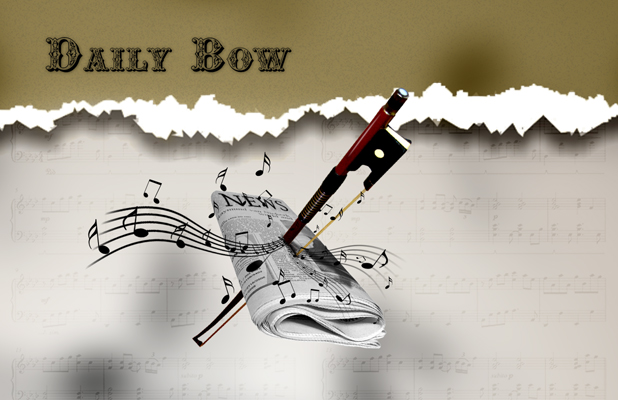 Violinist Maxim Vengerov to Record April Recital for Wigmore Hall Live Label
Last year, String Visions covered the landmark return of Maxim Vengerov to the concert stage. His comeback concerts in Brussels and Tel Aviv garnered rave reviews, and his recitals have been some of the most sought-after tickets in the violin world ever since. This is no exception for Vengerov's upcoming performance, on April 5th, at Lodon's Wigmore Hall; the tickets sold out almost immediately.
This recital is the first performance that Vengerov will have given at Wigmore Hall in over two decades. To mark the event, the concert announced that the concert will be recorded live for their official record label, Wigmore Hall Live. The program for the evening includes Handel's Violin Sonata in D Op. 1 No. 13; Bach's Partita No. 2 in D minor for solo violin and Beethoven's 'Kreutzer' Sonata. The pianist Itamar Golan will accompany.
Vengerov expressed excitement over his imminent return of London's famed stage:
"I first played at Wigmore Hall when I was 17 and it has remained one of my
favourite venues. It has a lovely acoustic and it is wonderful to be so close to the
audience. I am very much looking forward to seeing how the recording turns out
and am proud to do a live recording for the Hall and its prestigious CD label.
In previous recordings, Maxim Vengerov has enjoyed partnerships with Teldec and EMI Classics. This is his first recording for Wigmore Hall Live, which was named Gramaphone's Record Label of the Year in 2011. Wigmore Hall is the first classical music venue in the world to establish its own record label, and boasts such recording as Christopher Maltman and Graham Johnson's complete Schubert song cycles, Alina Ibragimova and Cédric Tiberghien's complete Beethoven violin sonatas. Vengerov's upcoming performance will be released later this year.