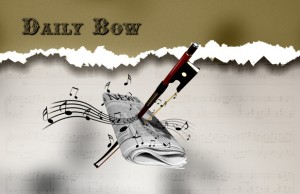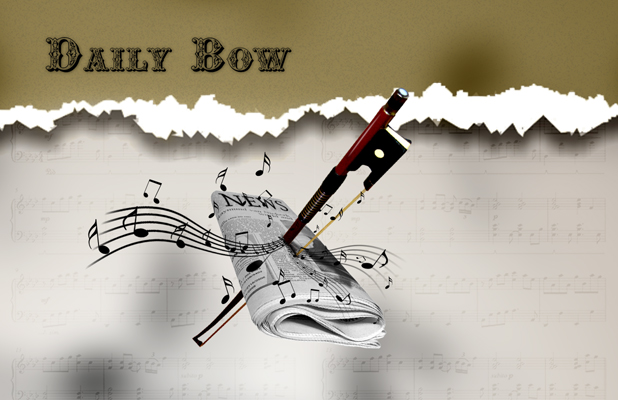 Getting Youth Involved in Classical Music
On Tuesday, we covered a story in Britain about introducing children to classical music. Finding simple, innovative ways to integrate music into their daily lives, such as playing Beethoven in the halls at school between classes, can be an enriching experience that opens doors that otherwise might have remained shut. While there is plenty of classical music for children to hear and play, some don't always get the opportunity. Innovators in music education around the country, however, are trying to change that.
In California, youth music has seen some tough times with recent budget cuts to arts education in public schools. Despite this, youth music groups such as Youth Music Monterey (YMM) are trying to engage children with busy concert schedules and in-school education. The organization is made up of two orchestras and a chamber music program, offering extracurricular opportunities for students to engage with classical music first hand. But to help students who might not have easy access to instruments or lessons, YMM developed its South County Strings program. This formal partnership between four Monterey County public school and YMM provides free group lessons on violin, viola, and cello during the school day and also rents instruments at a low rate. This innovative program helps foster new talent for the YMM orchestras and chamber groups, and also brings classical music to kids who otherwise might not think of picking up an instrument.
Offering opportunity to children in need is certainly one great way to open young minds to classical music. Another route through the schools is interdisciplinary education. Sixth grade Students in Bethel, Pennsylvania, recently developed an orchestra out of instruments they created themselves from junk. After a field trip to a junkyard and with some old cooking items from home, students set to work to create interesting homemade instruments such as "The Wacker" and "The Pipephone." Teachers have engaged students with the instrument construction process by teaching about the connections between science and music. Teaching children about the  physics of sound opened a new world of sonic possibilities, influencing the way they constructed their instruments and also allowing them to have fun while they did it.
From wacky instruments to ballets reduced and specially performed for children, adults around the world have been opening doors to children and giving them that essential first look at classical music. No matter where or how children are being engaged with music, there's always a spark of engagement. Children have an innate interest in new things, and music is no exception. Finding innovative methods to spark that interest is the key, and the earlier the better! What methods have you used to get children involved in classical music? Comment below!