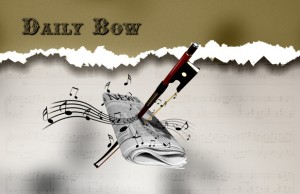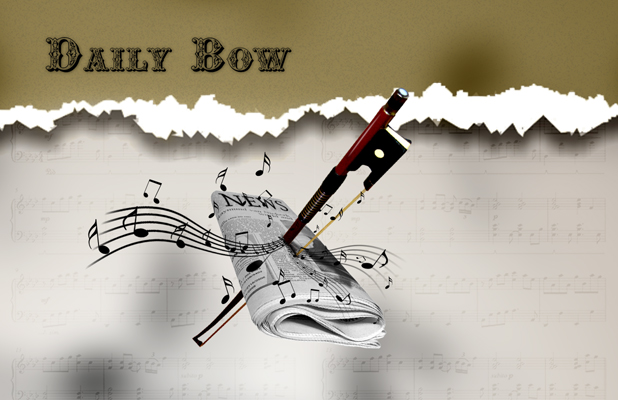 Composer Anthony Paul De Ritis Releases New Album Devolution
The early years of the 21st century have been a time of confusion for composers of classical music. After a century of rapid progress and the emergence of several different factions within the classical composition community, contemporary music reached a point of eclecticism that was admittedly confusing to the public. Composers were interested in how complex their music could be and not with whether or not audiences would like their pieces. The modern era, however, has shown a shift in aesthetic. Composers have emerged who want to open-up classical music back to the public.
Anthony Paul De Ritis is one of those composers. Rather than trying to write music so complex that only others composers can understand it, he instead aims to combine elements of popular music with classical music. On his most recent album, Devolution, he combines the traditional symphony orchestra with technology you don't normally see being played by people in tuxes: syn­the­sizers, effects proces­sors, elec­tric and bass guitars, and finally a DJ. In the three pieces on the album, De Ritis provides his own thematic material and then remixes it with loops that contain repetitive melodies written by other composers (think Ravel's "Bolero"). He also gives the musicians on stage a chance to improvise. The DJ then hears this, and remixes the music again, capturing the best moments to use as material for the cadenza.
De Ritis acknowledged that his newest compositions might attract criticism, but he was not intimidated:
There are people who truly hate the con­cept that a DJ and a sym­phony orchestra could meet," De Ritis explained. "People who think an orchestra should not reflect the pop­ular music of today often dis­like such com­bi­na­tions. But others see this as a fresh starting point, one which can get a whole new gen­er­a­tion inter­ested in clas­sical music.
Instead of seeing himself as someone who is deliberately going against the grain, De Ritis sees his work as a typical practice of composers since the 18th century. Like Mozart and Beethoven, he says, composers should think about the popular music of their era. This keeps them in the present and looking forward rather than trying to imitate the past.
The concept of Devolution is certainly interesting. It defies the standard structure and content for a classical album and clearly reaches out to a larger audience, particularly the young demographic. It seems a little quirky to see DJ Spooky on the cover page for Devolution dressed in a tux as he performs his DJ concerto with conductor and orchestra. But then again, maybe it works. If pop fans see a big name like DJ Spooky on a program, they're certainly more likely to come to a concert than if all they saw was a list of composers they had never heard of. What do you think? Does De Ritis' music have the power to attract new audiences and bridge the gap between pop music and the classical canon? Comment below!