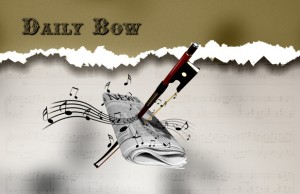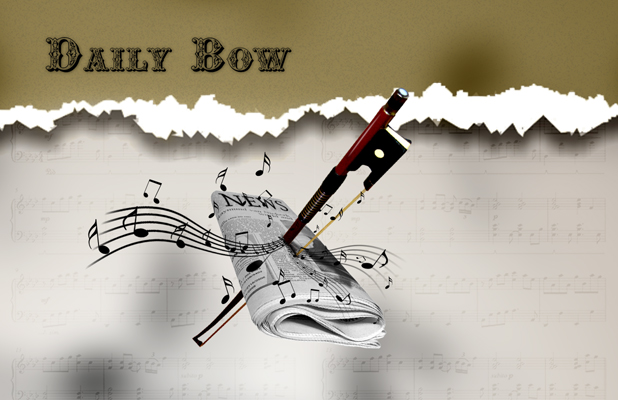 The crazy-popular bondage-erotica Fifty Shades books by E.L. James have created a kind of feeding frenzy in at least two areas that are not exactly mainstream. The first is the most obvious–bondage gear has suddenly become luxe, upscale, and more than acceptable in a front window display. Sales of whips, handcuffs, and the like have shot up across the globe in the wake of James's books. Bondage gear isn't only area to experience a Fifty Shades sales bump: classical music has gotten one, too.
The first sign of the Fifty Shades-inspired mania for classical music was the huge sales boost that the Tallis Scholars' recording of Spem in alium. Thanks to James's book, millions of women (and presumably men, too) downloaded the 40-part Renaissance motet and vaulted it to number seven on the UK's classical singles charts. Classical musicians sat up and took notice, and they weren't the only ones. Turns out, E.L. James is a huge classical music fan, and she has curated a fifteen-track classical soundtrack intended to accompany her steamy book trilogy. EMI (yes, that EMI) is releasing the collection digitally on August 21 and in CD format on September 18th. While James has already curated several soundtracks for the books that feature a mix of predominantly pop and rock tunes (with a sprinkling of classical tracks) on her website, this is the first all-classical collection. James and EMI both saw the sales bump that the Tallis Scholars received, and it seems that all parties saw an opportunity to serve two communities: the classical music community by increasing their exposure in an otherwise uninterested demographic and classical music neophytes by providing them with an accessible taste of classical music. Says James of the album, "I am thrilled that the classical pieces that inspired me while I wrote the Fifty Shades Trilogy are being brought together in one collection for all lovers of the books to enjoy."
Wendy Ong, Vice President of EMI Classics said in a statement that "the Fifty Shades books are a bona fide cultural phenomenon, and they offer an exciting new way to present this timeless music to audiences who might not otherwise be exposed to it." She seems to be right: although the collection is about a week away from its official release date, it already sits at number 5 on iTunes's classical music charts. It seems that classical music has found in the Fifty Shades trilogy an unexpected but welcome ally.