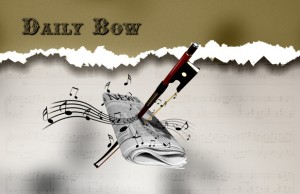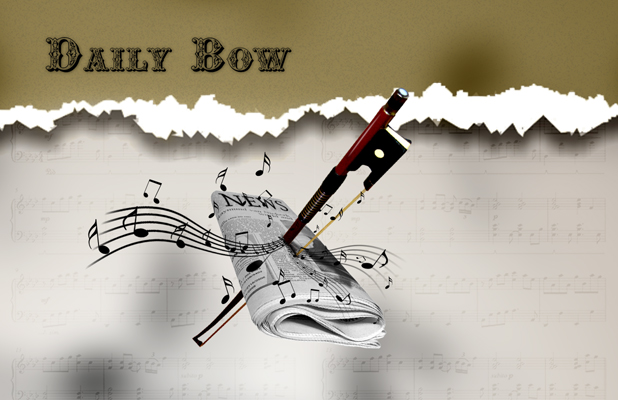 Last weekend saw the music world saddened by the loss of the great pianist, writer, and critic Charles Rosen. Mr. Rosen was 85 when he passed away on from prostate cancer on Sunday, December 9, in a New York City hospital. The latter half of the year has seen the loss of several musical luminaries, including Elliot Carter, Dave Brubeck, and Jonathan Harvey. Mr. Rosen, in some ways, embodied the very essence of classical music, and his legacy is one that will not be soon forgotten.
I first became acquainted with the work of Charles Rosen in my sophomore music history class at Rice University. Being neophyte undergrads, I and many of my peers had at the time no inkling of the significance of Mr. Rosen as either a pianist or an intellectual force in the field; to us, he was simply a man whose name was on our mandatory textbook, The Classical Style. Even had that been the case–had Mr. Rosen not been one of the most important performers of the past century–the disgruntled music student's dismissal of his text as "just another textbook" would have been grossly misinformed. The Classical Style, first published in 1972, won a National Book Award and has earned its way onto mandatory book lists for classes the world over with its encyclopedic and thoughtful exploration of the music of Haydn, Mozart, and Beethoven. The book, which was hailed as an instant classic upon its publication, was not the crowning achievement of Rosen's career. Instead, it was a reflection of the substance and the stature of the man who produced it.
Rosen took up writing as something of a defense mechanism, saying that "to begin with I wrote just to keep nonsense off my record sleeves." Indeed, the scholarly work of the pianist came almost as a natural extension of his musicianship, which had earned him a place among the greatest pianists of all time. Born in 1927, Rosen began his studies as a child at the Juilliard School and continued them as a young artist with the great pianist Moriz Rosenthal, who had studied with Franz Liszt. Rosen matriculated at Princeton University in 1951, choosing to study French literature. He parlayed his work at Princeton into a Fulbright scholarship, going to Paris to study 15th-century manuscripts. All the while, his piano career continued to build into what the New York Times reflects on as "[extending] from Mozart to Debussy to Elliott Carter, making it so hard to pin him down that his recording label, CBS, eventually gave up on his contract." Rosen as a pianist was busy and versatile, intellectually and musical curious about all music and eager to help an audience understand the music better, whether through his performance or his writing.
Mr. Rosen's performance style and personal musical aesthetic reflected the balance of musical and intellectual influences in his life. Time magazine wrote of 25-year-old Rosen's performance of Rachmaninoff's Variations on a Theme by Paganini that he "swept along like a fresh breeze in a musty corridor, slamming doors on heavy-handed traditions and uncovering the fine old structure. Listeners heard more details than they believed possible, played in tones of pastel shading." Despite an initial impulse of record labels and audiences to label him a French specialist in light of his years in France and his very successful release of the first complete recording of the Debussy etudes, Rosen continued to cultivate a diverse repertoire and to seek out associations with contemporaries like Boulez and Carter. Said Rosen in a 2011 interview with the London Guardian, "There is still a question about how long the modernism of the 1950s is going to last. The problem is that in order to absorb any difficult style you have to hear the pieces several times. That was true of Mozart, most of whose work was considered difficult at the time. . . . You really have to hear them well played several times, and there are very few music lovers who've heard a piece by Boulez more than once. That's the fact of it. So will it last? I don't know. Some music doesn't."
It was this desire to absorb music and to help audiences absorb it that drove Rosen to produce his written works. In 1977 in an interview for The New York Times, he said that "at the piano, if you practice 10 hours a day, then you have no time to write. I really can't practice more than about four to five. I can play the piano for eight to 10 hours a day, but I can't practice for that long. So I have to do something with my time." (Rosen's statement right there is in and of itself a good reminder to musicians and students everywhere that there is a huge difference between quality practicing and playing in circles–something we all need now and again.)
What Rosen did to fill his time was, essentially, produce a library of authoritative works on various musical styles and personalities. In addition to The Classical Style, Rosen published books on composers Arnold Schoenberg and Elliot Carter, as well as a series of lectures given at Harvard in 1980 and later published as The Romantic Generation in 1995. He also taught at the State University of New York at Stony Brook and at the University of Chicago. His contributions to classical music led President Obama to award him with a National Humanities Medal, citing his "rare ability to join artistry to the history of culture and ideas. His writings — about Classical composers and the Romantic tradition — highlight how music evolves and remains a vibrant, living art."
The New York Times reports that he left no immediate survivors. However, in Rosen's own words in the 2011 interview with the Guardian, he said that "the task of the critic is to tell people the way to listen to music so that they get more pleasure out of it through enhanced understanding. Basically, there is no difference between understanding and pleasure. If you listen to a piece of music and it makes sense to you, then you generally like it. I've been so lucky to have had a life devoted to playing music and trying to make sense of it. It has proved remarkably satisfying." For many of us, he has been our musical guide, making every one of us his immediate survivor, and we hope to carry Mr. Rosen's unique and extraordinary legacy with us as we continue his journey into the heart and mind of classical music.