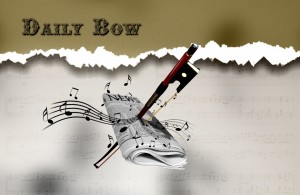 There were lots of developments over the last week regarding the ongoing Minnesota Orchestra battle. Last Monday at a news conference, the head of the musicians' negotiating team, Tim Zavadil, criticized the financial history of the organization, questioning the board's decision to hide large budget deficits during the recession years to prevent an adverse effect on fundraising.
For four years, the Minnesota Orchestra board has walked a tightrope between managing public perceptions about its financial health and making its case to cut musicians' salaries.

As early as 2009, board officers were discussing how much money to draw from investments, and the advantage of reporting balanced budgets at a time when the orchestra was raising funds and seeking state money.

"Balances in 2009 and 2010 would support our state bonding aspirations," Bryan Ebensteiner, vice president of finance, told the orchestra's executive committee in September 2009, "while the deficits in 2011 and 2012 would demonstrate the need to reset the business model." His comments are included in minutes of the finance and executive committees obtained by the Star Tribune.

The board chose to cover operating deficits in 2009 and 2010 with major withdrawals from its investments. Then, in 2011 — on the cusp of labor negotiations with musicians — it "drew down" less money and declared a $2.9 million deficit.
Michael Henson, the orchestra's president and CEO, responded by saying that the board was attempting to find "short-term solutions" to the deficits, with a goal of returning to long-term stabilization. Meanwhile, Zavadil pressed on with the argument that the musicians had not been informed of the real nature of the orchestra's financial situation, something they should have been made aware of.
The following day, on Tuesday, the MN Orchestra's still locked-out musicians issued a unanimous vote of no confidence in Michael Henson. The musicians' statement labeled Henson "the major obstacle between the Musicians and the Board of Directors working out a new contract," and called for his resignation.
Criticisms of Henson, who has run the orchestra since 2008, included what musicians say is a lack of transparency. They cited as examples his strategy to show balanced budgets in years when there were actually deficits, in order to preserve the orchestra's image, and said that he misled the state legislature about the orchestra's finances when giving testimony for a bonding request.

Orchestra board chair Jon Campbell disagreed, dismissing the musician's vote of no confidence as a "publicity tactic." He said "the only obstacle between musicians and board working out a new contract is the musicians' perplexing refusal to put forward a single contract proposal after nearly eight months of talks."
It seems as though this battle is far from over…
Other stories from the classical music world
Finally, Grand Rapids is forming a partnership with New York through music!