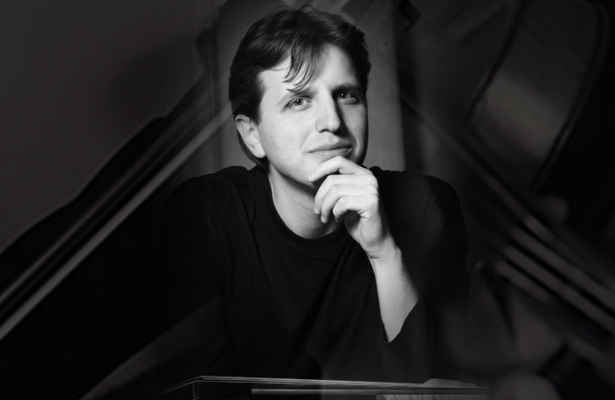 Over the course of his career, the post-Romantic composer Sergei Rachmaninoff wrote a number of small-scale compositions. Sometimes they were stand-alone works, but often they were compiled as part of a larger set. Melody, Op. 3 is one of the latter, coming from the set Morceaux de fantaisie written for solo piano.
About Rachmaninoff's Melody for Viola and Piano
Melody was composed early in Rachmaninoff's career. It is a short piece marked Adagio sostenuto. Dinerchtein's arrangement has been transposed a semitone higher to better highlight the viola's natural resonance and the melodic sonority of the composition. As an added bonus, the last note of the solo line can now conveniently fall into place as a harmonic.
Written near the end of 1892, at a turning point of the composer's life, it was premiered with great success by the composer himself and hailed by Tchaikovsky. As it happens, most of the solo line from the original Melody matches the range of the viola, making an arrangement better apt for this particular instrument than for any other member of the string family. This version of the Melody has been transposed a semitone higher, highlighting the viola's natural resonating qualities in the new key.

The Melodie is a virtual ocean for exploration. Rachmaninoff left no dynamic markings on the manuscript, and those that appear in print were added by editors. Given the meticulous markings of the neighbouring Prelude, we can presume that Rachmaninoff deliberately left his Melodie open to multiple interpretations. The same infinite freedom of choice concerns the general tempo and perfectly conceivable departures from it. The possibilities are endless and the performer is pushed into taking initiatives on every possible level.
–Viacheslav Dinerchtein
Dinerchtein has dedicated the arrangement to his former mentor Joseph de Pasquale, who passed away earlier this year.
About the Editor – Viacheslav Dinerchtein
Born in Minsk, Belarus – and growing up in Mexico – internationally-acclaimed violist Viacheslav Dinerchtein now resides with his wife and two children in Switzerland. He has appeared as a soloist with orchestra, in recitals and chamber music concerts throughout North and South America and Europe including venues such as: Carnegie Hall (New York), the Kennedy Center (Washington), Spoleto Music Festival (Italy), Palacio de Bellas Artes (Mexico City), and Sociedad Filarmónica de Lima (Peru), among others.
Dinerchtein is president of the Swiss Viola Society, a member of the Lipkind String Quartet, and recording artist for the Quindecim label. In addition, he has a strong interest in transcription/arrangement and has also been the dedicatee of several compositions for viola: including winners of competitions for composers. Dinerchtein premiered the viola version of Bartok's 44 Duets for Two Violins by William Primrose.
Dinerchtein studied with his father Boris Dinerchtein, Joseph de Pasquale at the Peabody Conservatory, and with Roland Vamos at Northwestern University. In his free time Viacheslav enjoys reading, chess, photography, and card magic.
Learn more about Viacheslav Dinerchtein and his arrangements at Ovation Press. You can also read more at www.vdin.ch.
---
All of these scores are available for download exclusively at Ovation Press. If you want to be kept updated on the latest scores from Ovation Press, be sure to join our mailing list!