Pulitzer Prize-winning composer Aaron Jay Kernis is one of the world's leading figures in new music. His work for eight celli, Ballad, is featured on Northwestern University Cello Ensemble's debut album Shadow, Echo, Memory (to be released by Sono Luminus on July 29). Recently, Mr. Kernis graciously took the time to answer a few questions for this series.
*** Support the NU Cello Ensemble by pre-ordering their album – Shadow, Echo, Memory***
Q. When and why did your interest in composition begin?
A. I began composing when I was 12. I became fascinated with music a few years earlier through violin lessons, choral singing, theory lessons and listening to a lot of classical music. I just gravitated to it all, and became deeply passionate about communicating my feelings through music.
Q. Are there any composers, performers, or styles that have particularly influenced your work?
A. There have been many – MANY! I think the composers that particularly remain major influences are Bach (who's at the pinnacle of all composing), Mahler (his embrace of such a huge universe of music that came into his is still deeply affecting), Arvo Pärt (his willingness to risk everything, to simplify to such a degree is so courageous) Messiaen (whose harmony is so rich and colorful, and sonic palette of such breadth), and Sibelius (whose sweeping expansion of what the symphony can contain is so complex and compressed).
Q. Your piece Ballad, for eight cellos, will be featured on the Shadow, Echo, Memory album. What led you to choose this instrumentation?
A. I had wanted to write a piece for Maya Beiser, who often works with electronics (the original version of the work was for one solo and seven recorded cellos – or eight solo cellos as in this recording). The first time it was played and recorded was with Joshua Roman, who recorded the seven lines and played the eighth line.
Q. What do you find challenging, or liberating, about writing for cello ensemble?
A. The sound is so rich and gorgeous, so enveloping and emotional.
Q. What was the impetus behind Ballad?
A. It was written in memory of my mother, who had passed away shortly before I began to write it. She loved melodic songs, easy jazz and American popular ballads, so it is a piece I think she would've liked -if it weren't so filled with sadness.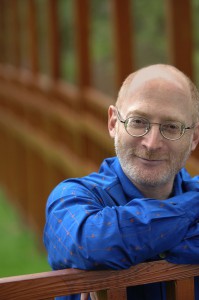 Q. Your remarkable success as a composer began quite early in your career. What has continued to motivate you since then, and how have you grown as an artist?
A. This is a huge question, but I'll try to summarize. Composing for wonderful performers and situations is so enriching – right now I'm enjoying writing even more than in past decades. What motivates it is a constant state of discovery – of new ideas, things that hadn't been thought of before, new ways of expressing emotion and connecting with musicians and listeners, all of which is very inspiring. I also have grown to enjoy working with young composers in my roles at Yale School of Music and in my capacities running programs for composers with great orchestras in Minnesota and Nashville. All the experiences of my life – writing, traveling, being a father, a teacher, etc. have allowed me to grow as a musician and person. There's always something new to discover.
Q. What are the first steps you take when you begin working on a new piece?
A. If I'm not jotting down some embryonic little ideas, I'm taking long walks, going to see visual art, napping – all ways to get the mind ready to be open to the next artistic and personal journey.
Q. What are some current projects that you are working on?
A. I've just completed a work for treble voice and chamber orchestra that needed to be written after the nearly constant presence of terror attacks in the West and Middle East. It's for the SF Girls Chorus and the Knights Chamber Orchestra, and it premiered in early June at the New York Philharmonic's Biennial. I'm about to begin a violin concerto for Canadian virtuoso James Ehnes with four great orchestras around the world.
Q. What advice can you give to young, aspiring composers?
A. Learn from your teachers, but be true to your own voice. But finding your voice is not something that has to be the main thing that motivates (I feel it's way overstressed) – it can be a process through one's life rather than something found earlier and burnished from then on. Listen to as much as you can, know as much as possible, but learn from life and experience as much as music.
The Northwestern University Cello Ensemble's upcoming CD Shadow, Echo, Memory will be released by Sono Luminus on July 29. Please enjoy this sneak peek below, and be sure to become a fan on Facebook and follow them on Twitter.