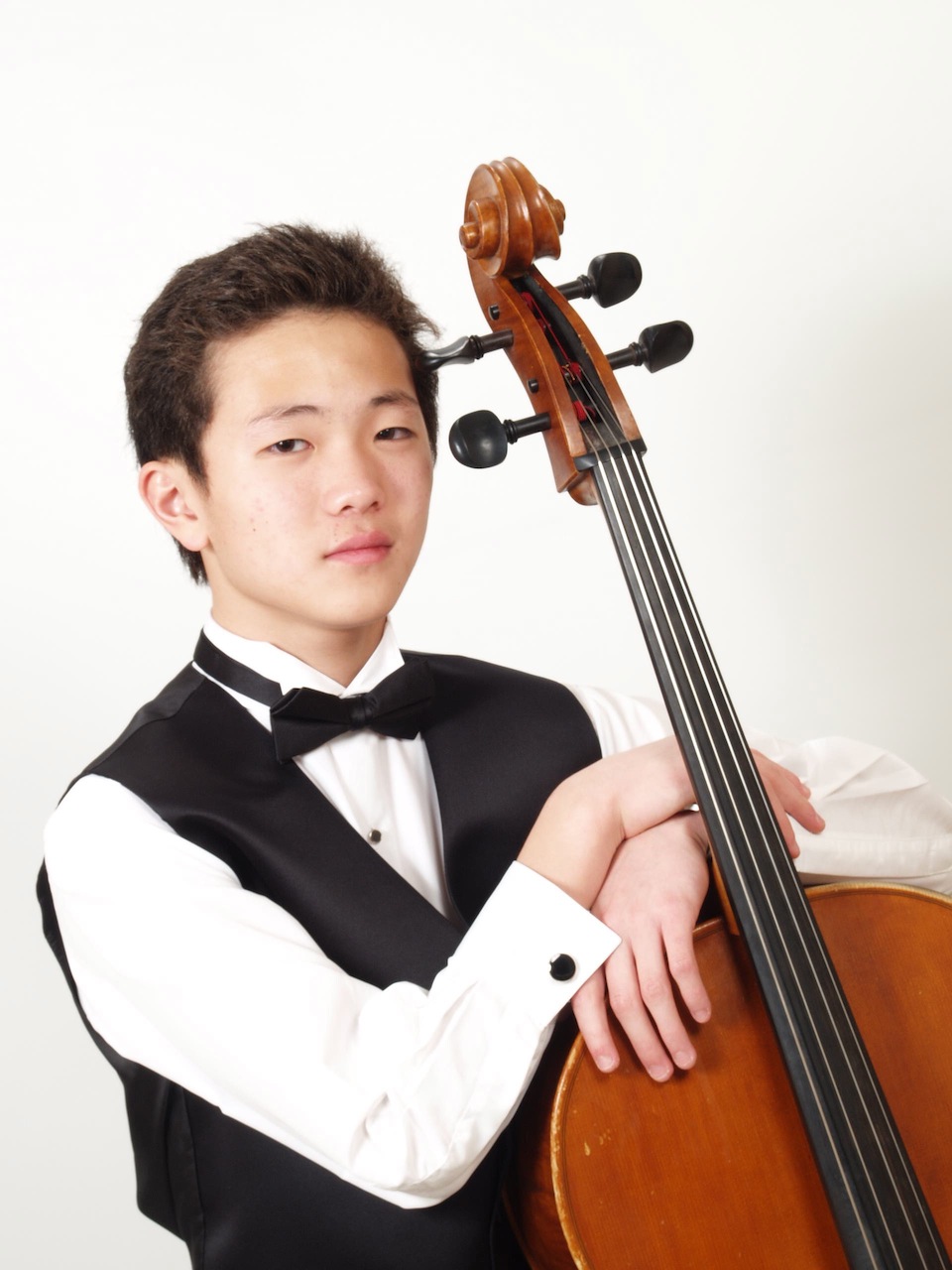 At String Visions we are always on the lookout for inspiration. One the greatest sources of that is to see young musicians excelling at their art, demonstrating that a visionary can be found at any age.
Take Brannon Cho, only 16 years old, who has already established an impressive list of competition achievements. Not even a decade prior, he began his studies at the age of 7 with Marnie Kaller in New Jersey. Brannon is an incredible musician who embodies the musical and creative spirit of Visionary. He has won top place in several competitions including the Florence Boughton Memorial and the Goldblatt Scholarship, and the New Jersey ASTA competition. Most significant is his winning of the National ASTA Competition Grand Prize.
After being accepted into the Meadowmount School of Music at age 10, he continued his studies there for 5 summers under a merit scholarship. Brannon gave his debut with the Colonial Symphony in 2008 and was also a runner-up in From the Top's "Big Break" contest, performing in April 2011 at Carnegie Hall and From the Top's radio show.
At the end of last year, NJ.com ran a great piece on Brannon and his accomplishments:
At 15, the Short Hills resident has already garnered such honors as the grand prize, twice, at one run by the American String Teachers Association of New Jersey. He was the youngest winner in its history at age 10. But "Big Break" relies on public votes, so it's a different kind of contest — an "American Idol" for young classical musicians with the potential to launch a new star.
As the first prize winner of the Lennox 2011 International String Competition he performed the Dvořák´s Cello Concerto with the Richardson Symphony Orchestra under the baton of Maestro Anshel Brusilow March 2011.
Cho's drive, maturity and levelheadedness come through constantly. A straight-A sophomore at Millburn High School, Cho was also a national finalist at the Siemens Challenge Science Competition in 2009. He used to devote much of his time and passion to swimming — his YouTube name is swimmer1215 — but he had to give it up to meet the demands of high school and, increasingly, cello.

The biggest hurdle he's faced so far has also been one of the most exciting moments. He recently became the proud owner of a 1940 Becker cello, an instrument he chose for its warm, deep sound after trying about a dozen others.

"A lot was expected from me," he says. "Before, I was not as intense. I wasn't as passionate. Going from that level to really serious was a difficult adjustment."

On school days, he usually practices two to four hours; on weekends, five or six.

"He is very talented, but I don't know if he will continue this for his life or not," says his father Stephen. "It's up to him."

Cho's devotion to music and the support of his family are beyond question, but like young musicians throughout the ages, the love comes bundled with sacrifice.

"Sometimes I want to spend time with my school friends but that opportunity comes kind of rarely, so I just learn to deal with it," Cho says. "I focus on what I'm doing and what I have to do and what my rewards could be."

Cho's heart rate escalates every time he's about to step on stage — he eats bananas to try to calm down — but the nerves vanish when he begins to play.

The pressure to succeed doesn't, but that's a challenge Cho eagerly accepts.

"People expect you to go further and further each time," he says. "It's pressure, but also I have confidence in myself, so it's not bad."
Brannon Cho currently studies with our very own Hans Jørgen Jensen, as well as his son Jun Jensen.
Look for an upcoming interview with the young virtuoso Brannon here at String Visions! Until then enjoy these videos!