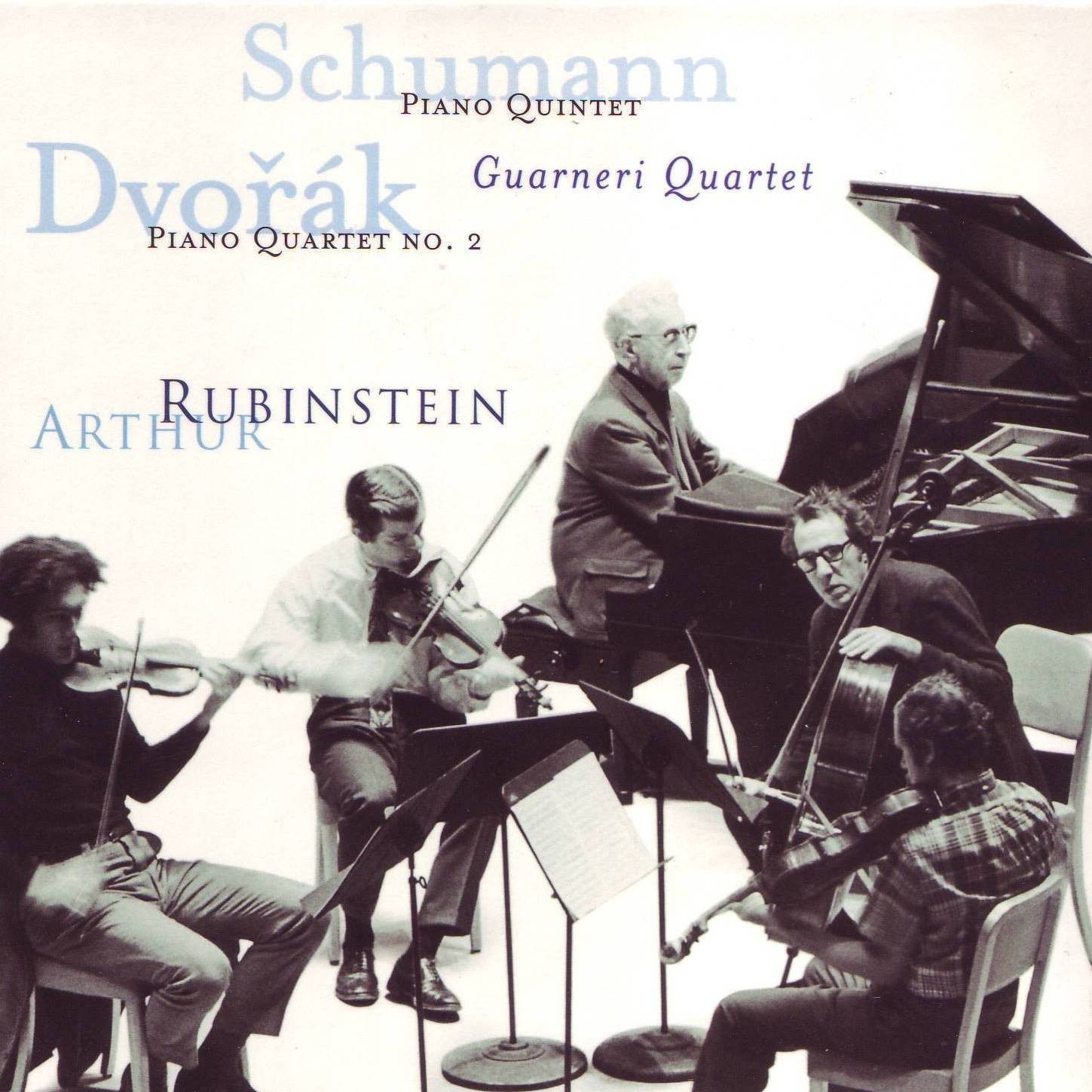 This is a continuation of our interview with violist Michael Tree. In part I, he shared with us his early memories of violin study with his father. In this installment, he tells us how he became a violist, the start of the Guarneri Quartet, and some fascinating stories about the The Guarneri and Artur Rubinstein recording project.
Michael Tree is an editor at Ovation Press, having published works such as Schumann's Fünf Stücke im Volkston.
String Visions: You were first exposed to the viola as a student at Curtis after having already studied the violin thoroughly. How did you decide to become a violist full time?
Michael Tree: Well, one fine day in Marlboro, three or four of us were standing around just chatting on a beautiful sunlit day after lunch and feeling a little lazy, and suddenly someone, and I don't even remember who it was, said, "Why don't we form a quartet?" I said, "No harm in trying." And that's how the Guarneri was born… just momentarily, almost an accident… because we had run out of things to talk about.
String Visions: Are you kidding me?
Michael Tree: No! We decided to form a quartet, and that's when we had to determine who played what. Of course, the cellist knew damn well what he would be doing, but the three violinists didn't. And I thought to myself, "Wait a minute." I had played a little viola at Curtis. I had played for Mr. Primrose, for example, as a member of a student quartet, and I had found it very, very enjoyable. What I didn't realize was that I was in love with that darker, that sound, that Brahms so often described…
String Visions: Exactly what do you mean?
Michael Tree: Brahms made the statement once that the viola was his favorite string instrument. Sorry to say in your presence. But he championed the viola as Mozart did.
String Visions: Yes we cellists would have loved to have a concerto from Mozart's hand.
Michael Tree: It kind of liberated the instrument. So, I thought this is potentially a good idea if we can really make it work because none of us had any idea of how complicated forming a permanent relationship can be. But I said, "I'm on board. but I must play viola." Because I didn't know, I had no idea how long this would last. And as a matter of fact, when word got around, the festival and then even outside of Vermont, the bet was that we wouldn't last more than a month.
String Visions: You should have taken that bet!
Michael Tree: Well, we were all rather opinionated types. We were all wedded to our own ideas of everything, just about everything. And as you know, quartets have a high casualty rate.
String Visions: Yes I know. How long did you stay together?
Michael Tree: Well, 45 years with one exception, and that is because David Sawyer in his early 80s decided, too many airports nowadays, and too much lugging of instruments…running for airplanes and playing. When we'd go to Europe, for example, we played as many as six or seven concerts in a week in different cities in different countries. Because that's the only way to make it, first of all, profitable, and the only way also to ensure that we would visit our families from time to time.
String Visions: Yes a successful musical life such as yours is the dream of every young musician, but young people don't always know how hard such a life is and how much sacrifice it takes.
Michael Tree: Yes we would come home totally exhausted, but that was the reality of quartet life, and none of us had imagined that that's what it was going to be like. We were naive and we were green, you might say, in that we spoke out of no experience except for David Sawyer, who had been a member of several very fine quartets, one called the New Music Quartet.
String Visions: I first heard your quartet in a live concert at your tenth anniversary concert in New York. It was a great concert. Right before the first work after the intermission (I think it was the Franck piano quintet with Philippe Entemont) a birthday cake was broad in, Arnold Steinhard blew out the candles, and the audience sang happy birthday. That was an exciting event to attend. Before that of course I had listened to many of your wonderful recordings. One set of recordings that has always fascinated me was your collaboration with Arthur Rubinstein. You covered a number of the big piano quintets and quartets. Would you mind telling us about that experience?
Michael Tree: Yeah, it was our friend, Max Wilcox, who was the producer of many of Rubinstein's recordings. Rubinstein took a liking to Max and at that time wanted him  exclusively as A and R men, meaning artist and repertory producer or whatever. And about two years into our career, we were already recording for RCA Victor. Mr. Rubinstein had made countless recordings, and one day he came in to the building on 6th Avenue in New York City that was also being set up as the new headquarters to listen to playbacks of some of his recent recordings.
And Max did something that very few people know about. Rubinstein walked in and sat in his favorite chair and took out his favorite cigar. He was ready to listen to some recent Chopin recordings of his. And Max said to him, "Mr. Rubinstein, it'll only take a moment or two, but we have to look for the tapes, but make yourself comfortable." In those days everything was done the old-fashioned way.
And he left the room and he put on a recording of a Mozart string quartet that we had just finished making. He didn't say a word about it, and he came back 5 minutes or 10 minutes later. And the result was that Mr. Rubinstein said to Max, he used to go, [doing a deep voice] "Max. Max." Max," he said. "Who plays?"
String Visions: That is really very interesting!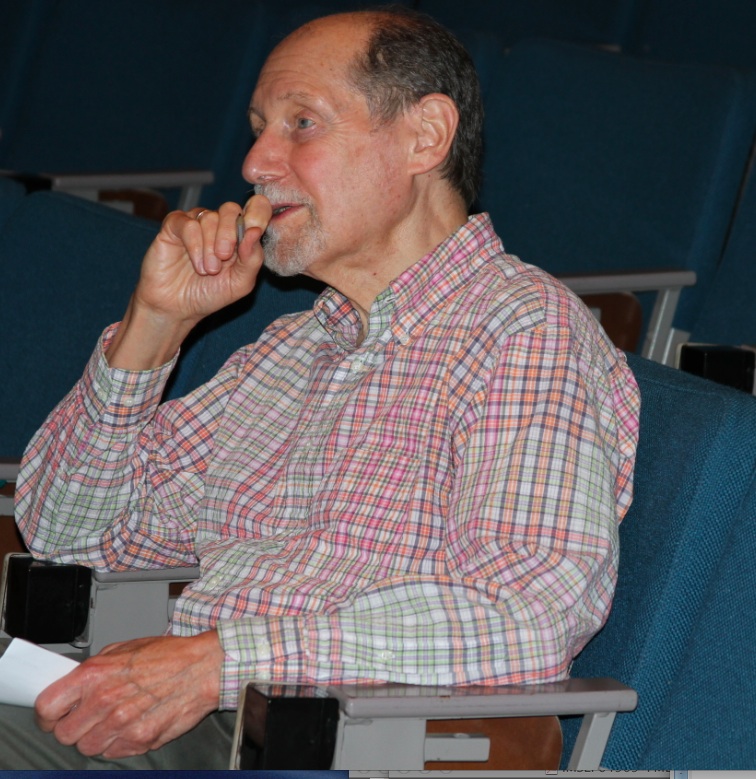 Michael Tree: "Oh," Max pretended to be almost disinterested. He said, "This is a young quartet that we've just signed up, and they formed a year or 2 ago."
So, the more Max tried to toss it off, the more interested Mr. Rubinstein became, until he asked, "Do you think they might be interested because I," he said, and this is literally true, "I haven't played the big chamber music works. He had played with Piatigorsky and Heifetz of course.
But he hadn't played the standard piano chamber works, the great ones, in 40 years. Except possibly house music, so called, where he would be in various, beautiful palatial homes in Europe or here and making music in a very relaxed manner usually accompanied by wonderful food, the best of wines, and beautiful women.
String Visions: Yes that image of Rubinstein will always be part of his charm.
Michael Tree: And that was his initial introduction to chamber music. You might say it sounded rather cavalier, but the idea of performing these works, he never thought of it. But he grew a little bit nostalgic, Max told us later. And so Max said, "Well, I don't see why they wouldn't be interested. Let me ask them if they…" So, about a week later, we found ourselves playing with Mr. Rubinstein in his apartment in New York. And I must say it was a very meaningful connection, and we went on to record 10 works with him.
String Visions: Can you tell us some more specific details about the process of recording these works with Rubinstein?
Michael Tree: Yes, the interesting thing is we almost never rehearsed. The rehearsals, so called, were done in this fashion. We would all be ready to sit down and play at 10 a.m., and the mics were on from 10 to maybe 6 or 7 in the evening with a break for lunch, of course, and we just played and played and played and played, and very little talking.
And I have to say that the initial playbacks were absolutely unusual because Rubinstein was very busy concertizing, and he was also apologetic because he had almost no time to learn the notes. And so there were many, many notes other than what was on the page, but little by little, it improved. We had played the whole of this stuff many, many times, and so we had an unfair advantage. But imagine playing a Brahms piano quintet for the first time in 30 years or so, 40 years, unless it's in someone's home.
String Visions: Yes recording a work that has to stand up to the test of time is quite different than just playing at a party for fun.
Michael Tree: So it probably wasn't until after lunch that anything became useful. And so that's how we evolved from almost no possibility of being used to something that perhaps was.
String Visions: Come on. I mean those are fantastic recordings.
Michael Tree: Well, thank you. They were, and we also owe a lot to our friend Max because through the magic of tape, and there were sometimes splices that we had to make. But as I say, that didn't happen until late afternoon. And then, we would have a little council of war, Rubinstein would ask us, "Are you free tomorrow?" And if luckily we were free tomorrow, we immediately agreed. And, "What would you like to play?" "Well, what do you want to record tomorrow?" "Maybe, why don't we try something new, the Faure G minor piano quintet or one of the Mozart piano quartets. And that was decided upon instantly, so we come in and the same process would begin again.
So you hardly had time to practice and prepare….
Yes we had no say in the matter. If he was available and we were available, we had to record the next day. Or if not, a following week later, and that was the setup.
What I'll never forget is we would have a very spacious lunch. There used to be a very famous little restaurant with a German chef right in the neighborhood, and we'd go there and Rubinstein would tell countless stories. He was in the process of writing a book of his life, an autobiography, with the help of a young lady, an English lady who was living in Spain at the time and had a great affection for Madrid and spoke perfect Spanish, of course. The point is that he would test some of these stories on us. He was a great raconteur.
String Visions: He had that much energy left after having recorded all morning?
Michael Tree: Yes amazing. Then instead of beginning work right away, because he was still perhaps in the middle of a cigar, he would play for us just little pieces that were almost totally unknown to us — Moskovsky, Chopin, other obscure works, not any of the big potboilers that we've heard all our lives. And that playing was when he was absolutely as relaxed and expansive as we ever heard. There was no pressure on him then to do anything but to entertain us royally. We were the recipients of his generosity in playing for us because he wanted to, and it sometimes took almost an hour.
String Visions: Really?
Michael Tree: Maybe not quite that long, but we never wanted it to end. The sound that that man produced on the piano still resonates in our ears because he was the perfect pianist for the string players he worked with because he had a fantastic, singing legato. He even tried to explain to us how and why he was able to play loudly but never in a percussive, clanging or ugly way. And so it was for musicians, for string players, it really was a rare thing really. And so it was the happiest of events, and that has to be one of the highlights for me certainly.
String Visions: How many works did you record together?
Michael Tree: Ten works in all. And still, there were a number of other works we wish we had recorded… that we never got to.
Our interview with Michael Tree concludes in part III