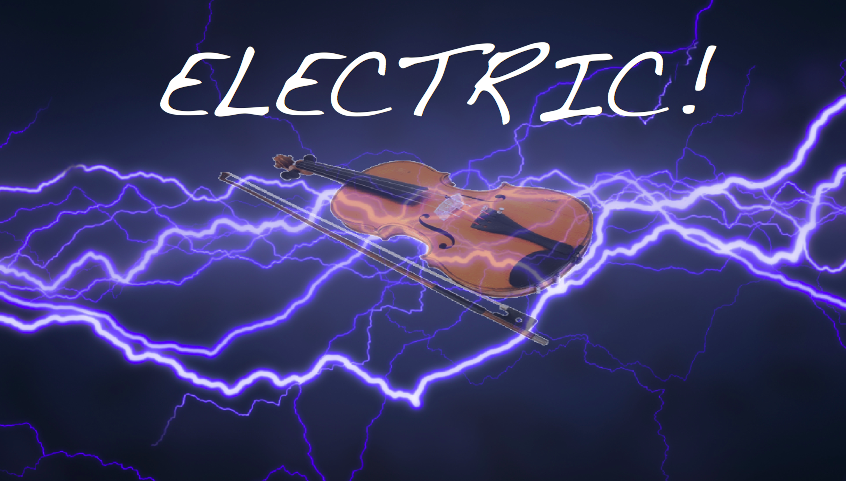 I came across a great article last weekend. A little shop in Durham, North Carolina is making headlines with a specialized product: electric string instruments to players of all styles of music, all around the world
He's a self-described "zealot" for turning up the volume on stringed instruments, allowing them to hold their own among electric guitars and drum sets.

"There is nothing I find more disturbing than having a violin player in front of a group, and you can tell that that the violin player is doing some really cool stuff but you can't hear it," he said. "I kind of became a zealot for violinists being heard with bands; [because] as soon as you put a drum kit in the equation an acoustic violin isn't going to be heard."

Founder and owner of the Electric Violin Shop, on N.C. 55 in Durham, Kielar boasts the largest selection of electric violins, violas, basses, cellos and string amplification equipment in the world.

Colorful instruments line the walls of the shop: electric cellos and upright basses that look like sticks with strings, electric violins and violas that are thin silhouettes of their acoustic counterparts.

Kielar and his staff of four at EVS have sold instruments across the Triangle and throughout the United States, and shipped to 65 foreign countries. In 2010, the shop sold about 600 instruments.

…
Evolving industry

It's more complicated to amplify the volume on a violin, viola, or cello than on a guitar, Kielar said, but the technology has continued to improve. Models and shapes and materials for electric strings have continued to evolve.

Some are made of solid wood, wood with plastic, bright pink, purple or blue acrylic with LED lights. The Viper electric violin looks like an electric guitar you can play on your neck, complete with guitar-like tuning pegs.

"You've got all these different shapes and conceptions but you plug them into an amp and it sounds like a violin." He said. "We almost talk to people more about color and shape; the tone of most of them is pretty much the same."

But an instrument's feel is subjective. Most people buy their instruments remotely, so Kielar's staff is good at counseling over the phone.

"People ask all the time, 'What's the best electric violin?' There is no one best, because everybody has different tastes and different styles, [there's] a different feel and sound for everyone," Kielar said. "A lot of what we do is try to match-make."
Despite their single location in Durham, and relatively small size, Mr. Kielar's business has become a world leader in amplified strings. 
Take a tour through their store!
Demand for the electric violins have grown steadily.. Kielar began offering electric stringed instruments, sound pick-ups and amps at his Music Explorium store, which he ran with his wife on Weaver Street in Carrboro.

Kielar, who has a music degree from New York University and is also trained in instrument repair, started adding electric violins to his inventory and opened the Electric Violin Shop in 2002 in the same location. In 2005, both businesses moved to Durham and the Electric Violin Shop continued to grow.

"I thought, 'I want to indulge myself and I want to have electric violins in my store.' As the years went by, that's the part that took off," he said.
Check out the original article!
How much potential is there for these instruments in the world of classical music?
With the many innovative approaches in modern and experimental music, the electric string quartet doesn't seem too out of place. But, what about romantic music? Classical music? Baroque music?
The electric string instrument is a fascinating concept that isn't unfamiliar to the classical music world. But these days it seems it's much more popular for branching out into other more "popular" industries, as evidenced from groups such as FUSE and SCALA.
As Mr. Kielar says:
"That's a great thing, if anyone wants to try to play other kinds of music, that's the thing to use," he said. "Especially for stringed instruments. It just totally widened my spectrum of what I could play, so it's been a great thing for me."
Reinventing a classical instrument calls into question the idea of reinventing classical styles. Can a Bach cello suite be played with an electric cello? If so, what does that music become?
If there's one thing we've learned from the exploration of innovation in classical music, it's that music is an evolving body of ideas. But do some ideas go too far?
What are your thought regarding electric string instruments? Is there room for them in 21st century classical music?