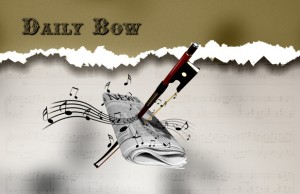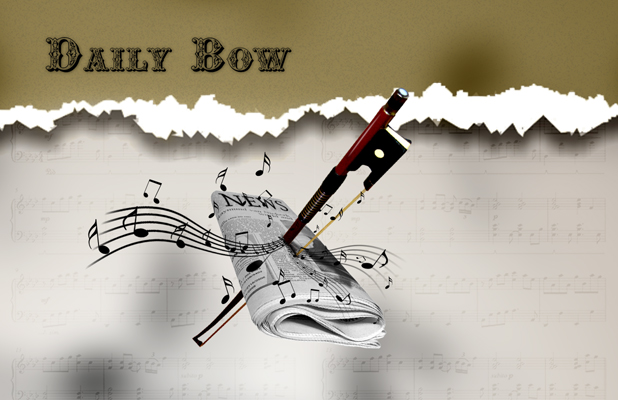 Australian Musicians Convene to Form Mammoth Orchestra 
Last week in Sydney, Australian musicians from orchestras the world over returned to their homeland to form a new ensemble. The Australian World Orchestra, which gave its inaugural performances last weekend, is the realization of conductor Alexander Briger's lifelong dream: to harness the talent of Australian musicians who play in famed orchestras from Berlin to Hong Kong in one event that showcases all that Australia has to offer. After 20 years of careful planning, Briger's "impossible dream" came to fruition in a concert led by famed conductor Simone Young:
Among their number is Simone Young, the former Opera Australia music director. Young, recognised as one of the leading conductors of her generation, jumped at the chance to be involved in what she calls an "outrageous project."

Young would otherwise have been in Germany this week in her role as director of the Hamburg Philharmonic Orchestra and general manager of the Hamburg State Opera. Instead she will be conducting one of her specialities in the first concert – Wagner's Prelude and Venusberg music from Tannhauseraif, and Tchaikovsky's Symphony No. 6.
In addition to these staples of the repertory, the AWO performed original music by Australian composers. The conductor Brett Dean also took the helm last weekend, with Briger himself conducting the final concert.
While assembling the musicians, coordinating their timetables, and acquiring funding for the orchestra has been a technical nightmare, Briger said that the results would be worth the effort: "There are incredible Aussies in every orchestra all over the world. Imagine the sound that's going to be created when they're all playing as one." See for yourself below, in an AWO rehearsal of Peter Sculthorpe's "Earth Cry."
READ MORE ABOUT THE AUSTRALIAN WORLD ORCHESTRA!
http://www.dailytelegraph.com.au/world-class/story-fn6bmg0w-1226117602424
http://www.theaustralian.com.au/news/arts/australia-thinks-the-world-of-orchestra/story-fn9d2mxu-1226121062532