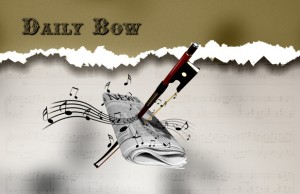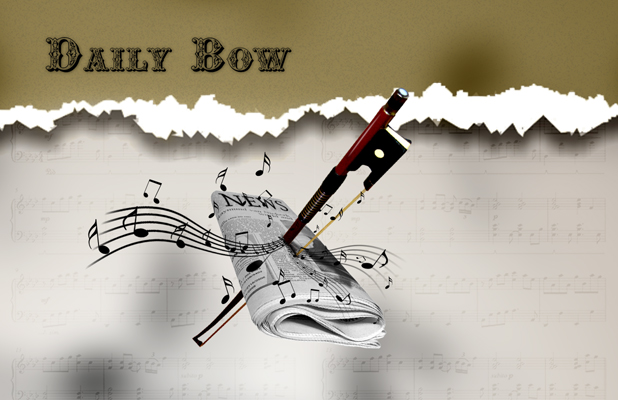 How Much Practice is Enough?
How much do you practice? How much should you practice?
Last month, we raised this much-debated issue when we cross-posted a thought-provoking guest blog from Dr. Noa Kageyama. Adding another perspective to this discussion, the article below draws some very interesting connections between sports and music. Read on to see what young string players and young soccer players have in common.
Manchester United, Malcolm Gladwell and The Importance of Starting Young, By Roger Domeneghetti
This interesting story shows how soccer programs in Europe are developing new training programs to assure that the young soccer players can get their 10,000 hours of training before the age of 18. Malcolm Gladwell's theory that 10,000 hours of practicing is needed in order to reach elite level performance in any field from sport, music, art to software engineering was inspired from research done by psychologists Anders Ericsson who based his study on violin students at the music Academy of West Berlin.

Of course, it's important to understand that quality can matter just as much (if not more) than quantity. That said, from my own experience of teaching it is clear that a combination of steady sustained high quality practice over a number of years is what is needed in order to reach elite level status. Some things must be learned over time and experience.
Psychologist Anders Ericsson's study on violin students:
The basis for his theory is research conducted in the early Nineties by psychologist Anders Ericsson which looked at violinists at the Music Academy of West Berlin. Ericsson divided the violinists into three groups – the outstanding students destined to become international soloists; extremely good students destined to join top orchestras; and the least able students simply studying to become music teachers.

Ericsson discovered that all the students, no matter what group they were in, had remarkably similar backgrounds and none deviated greatly from the standard pattern. They started playing at more-or-less the same age; they decided to become musicians at more-or-less the same age; they had on average 4.1 music teachers and so on. However, the one stand out difference was in the amount of practice time. By the age of 20, the top performers had practiced an average of 10,000 hours; the good violinists an average of 8,000 hours and the least able only 4,000 hours.

Furthermore, practice was the only differentiating factor. No one reached the elite group without putting in the hours and no one put in the hours and failed to reach the elite group. As Ericsson wrote: "[…] the differences between expert performers and normal adults reflect a life-long persistence of deliberate effort to improve performance."
Six times more touches per minute:
Simon Clifford, who runs the Brazilian Soccer Schools talks of how Brazil produces better players because their "kids are practising three, four hours every day."

Not just that, but the particular type of football young Brazilians play – futsal – which involves a smaller pitch and heavier ball than normal football, has been shown to lead to six times more touches per minute thus honing ball control and vision. So, not just hours more practice but a much higher-quality practice than that on offer in England.
Natural genius, right? Well, no… Rory McIlroy the youngest winner of the US Open since 1923
Rory McIlroy is the most exciting young golfer around having just become the youngest winner of the US Open since 1923 and doing so with a record-low score to boot. Natural genius, right? Well, no.

His father was a keen golfer himself, playing off a scratch handicap and he started training Rory from when he was about 18 months old. By the age of two, Rory could hit a 40-yard drive. His parents dedicated themselves to earning enough money to fund his development. At the age of seven he became the youngest ever member of his local golf club. Hell, he even used to sleep with a golf club in his hands – the correct grip in place. So, by the time he became a 22-year-old Major-winning sensation he had hours of practice behind him.