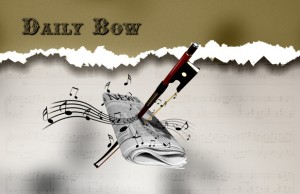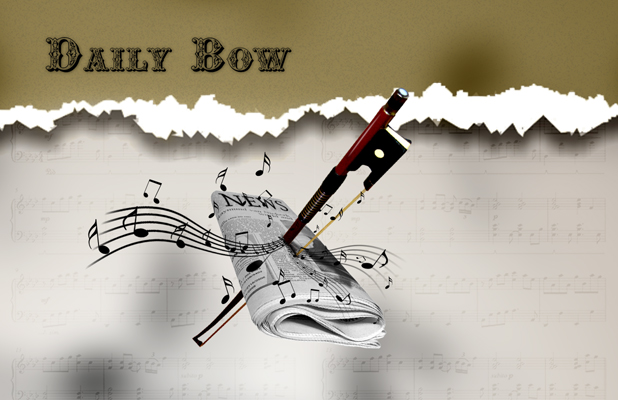 "Most powerful is he who has himself in his own power"
Which violin teacher had this quote on his studio door? Read the entire story below to find out!
This past summer was Eric Larsen's first as the permanent director of the Meadowmount School of Music. Here is a very interesting interview that Mr. Larsen gave to the Lake Champlain Weekly newspaper written by Benjamin Pomerance.
A Musical Tradition Lives On: Eric Larsen keeps the Meadowmount legacy alive.

…Meadowmount is more than just a name and a history. It's an idea. And it's a discipline, a strenuous summer in the Adirondacks that has produced plenty of sweat and more than a few tears. There is a reason why Guarneri Quartet first violinist Arnold Steinhardt describes his impressions of Meadowmount in his autobiography as "a prison camp in a national park." Youngsters come to Meadowmount as savants and are forged into more mature artists – if they have the stamina. Five hours of daily individual practice is routine. Add to that private coaching, chamber music coaching, masterclasses and lectures, and other programs designed to enhance musical development, and it becomes evident that Meadowmount is not your typical summer camp.

Nor was it ever meant to be. "We are known as a practice camp," Larsen says, "and our students come with the intention of practicing. They know — or will soon find out — that it is this intense practice and discipline that will give them the edge in school or orchestra auditions, competitions, and, for the older students, job interviews."
The principles that Ivan Galamian created Meadowmount from are still very much a part of what happens each year during the seven weeks of intensive summer studies.
Galamian insisted that poor practice was actually worse than no practice at all. Practicing properly — with good technique, with a set objective in mind, with thorough understanding of why you are doing what you are doing — was the only way to improve. So the pedagogue whose writings on violin technique are still widely used today made certain that his students adhered to his principles for "the right kind of practice" at Meadowmount.

Direct compliments from the master apparently were relatively rare. The man who routinely spent nine hours per day teaching students didn't believe that constant praise was particularly necessary. A quote from the Roman philosopher Seneca hung on his studio door: "Most powerful is he who has himself in his own power." The message was clear. Acquire the discipline necessary to practice right, to learn the music well, and your newfound
power — your improvement — will be praise enough.

Today, a Meadowmount summer still follows the blueprint laid out by Galamian decades ago, with Larsen the latest heir charged with implementing it.
Also, Meadowmount is in the process of creating an Alumni Organisation. See the website at http://www.meadowmountalumni.com/
A picture is worth a thousand words. Please find interesting and funny photos to add to the web site. Sign up and tell your friends to join.