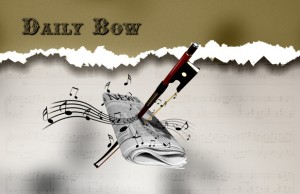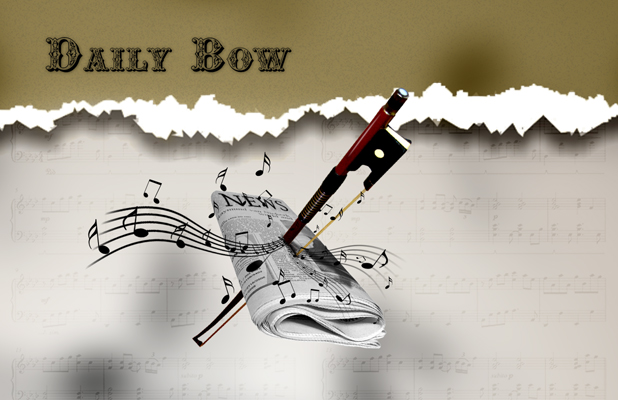 Hilary Hahn Announces Encore Composition Competition
By now, most people in the string playing world are familiar with virtuoso violinist Hilary Hahn's latest project. In 27 Pieces: The Hilary Hahn Encores is an ambitious endeavor in which famous composers were enlisted by Hahn to write short encore style pieces; the length of the compositions range from 90 seconds to five minutes and represent a wide variety of styles from flashy program music to brooding adagios. Many of the 26 composers that Hahn recruited are well known in their field, including Edgar Meyer, Jennifer Higdon, Kryzsztof Penderecki, and David Lang.
The astute reader, however, might notice a confusing detail: Hahn only commissioned 26 pieces, but her project claims there are 27 encores. So who's the mysterious missing composer? It could be you!
Last week, Hilary Hahn announced a new competition in which the competitors will submit their compositions to her website and she will hand pick the winning composer as the 27th member of her project. The winner of the contest will receive, in addition to bragging rights, the following opportunities:
Complete inclusion in the Encores project, from programming to press releases
Premieres around the world in the 2012-13 season
A spot on the recording of the project (to be released in the 2013-14 season)
Posting of the composer's name on HilaryHahn.com
There are no age limits for applicants and all are encouraged to apply. Professional composers, amateurs, violinists, students, and anyone who knows how to put at least
something
on a piece of manuscript paper. Besides, who wouldn't want to have their humble work of art hand chosen by none other than Hilary Hahn to recorded and performed the world over? So getting cracking readers! If you win, you'll definitely receive a personalized Daily Bow highlighting you accomplishments.