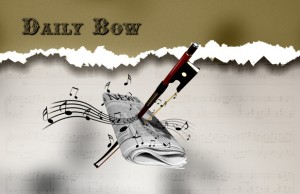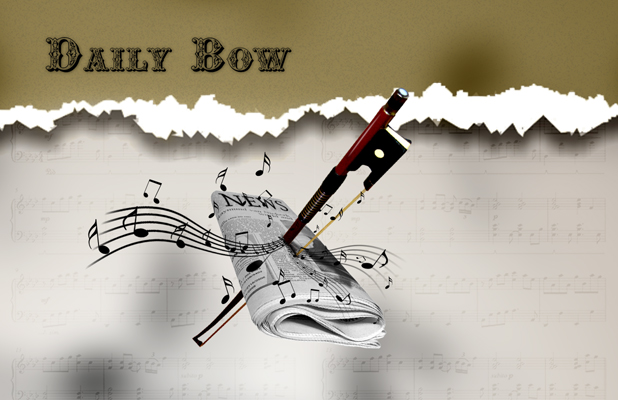 EMI announces partnership with Juilliard in new recording project
The way classical music reaches audiences is changing rapidly these days. With the rise of the internet, recordings and videos have become the most common way to access music while live performances lag behind. Even the recording industry has dramatically changed; instead of LPs and CDs, we get our music from iTunes, Spotify, and YouTube. With this in mind, the way we educate our students need to reflect our modern musical culture. Exceptional technique and performance experience are still vital, but students also need to graduate understanding the recording process as well as what happens during the production of an album.
Most schools don't offer classes directly related to this subject, so it's hard for students to get the experience they need in recording. EMI, however, is trying to fill that gap. In a joint venture with The Juilliard School, the record company produced a new album called The Juilliard Sessions, which features three current Juilliard students on their own EP length records. These three albums are the first in EMI Classics' new Digital Debut Series, an initiative to present young classical musicians to the public and also to give students an opportunity to learn the recording process from the industry itself. Juilliard and the Royal College of Music will produce the first albums, but EMI plans to add new conservatories to the project each year.
The Juilliard Sessions features three students: recent alumni Paul Appleby (tenor) and Sean Lee (violin), and  Conrad Tao (piano), who is a Pre-College alumnus currently at Columbia University studying in the combined bachelor-master degree program. The students were first selected by a panel of judges at Juilliard, followed by a similar process at EMI. The winners of the audition then were able to select their own repertoire and record their own EP length album, which was mastered specifically to match the requirements of iTunes. Tenor Paul Appleby recorded a trio of Schubert songs and Britten's Seven Sonnets of Michelangelo; violinist Sean Lee chose Richard Strauss' Violin Sonata in Eb Major; pianist Tao played a pair of Debussy preludes, a few original compositions, and Stravinsky's piano arrangement "Three Movements from 'Petrushka.'"
This new initiative is a brilliant idea on EMI's part. Knowing that the world of classical music will become increasingly dependent on recording, students will need to be even more aware of the process than future generations. While some schools may provide the rare opportunity to make an album in an ensemble setting, recording a solo album in a skill students rarely get to practice. In addition to teaching about the recording process, the Digital Debut Series also gives students first-hand experience in releasing an album via the internet—a valuable experience in today's electronically based culture. Let's hope that the initiative continues and that new albums by students continue to show up on iTunes!