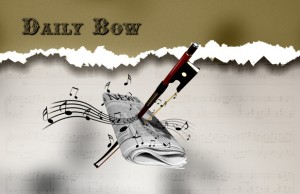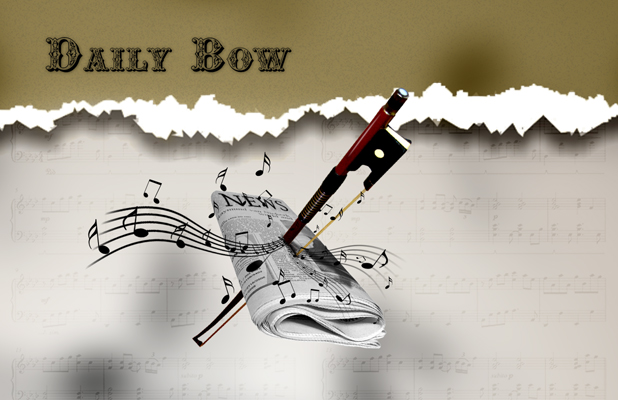 Women of Classical Music: Jennifer Higdon
As mentioned in Monday's Bow, the radio station WCPE celebrated Women's History Month yesterday by playing recordings made by female conductors. Keeping with the theme, String Visions is proud to honor a woman who has had an enormous influence on classical music in recent years—the composer Jennifer Higdon. While some contemporary composers write in complex styles understandable only by educated musicians, Higdon strives to write music that is " as hospitable as a Southern dinner." She's written piano sonatas, concertos for violin and various wind instruments, songs,  and orchestral works. As Kevin Berger explores this fascinating musician in his recent LA Times feature, Higdon emerges not only as inspirational woman of classical music, but a role model of dedication and determination that we all should admire.
Jennifer Higdon was born and raised on a farm rural Tennessee. Her father was an artist who painted rather than weeded fields. She describes her parents as hippies; unlike many composers who attribute an early introduction to classical music as a source of inspiration, Higdon grew up with Bob Marley and the Beatles rather than Bach and Mozart. The course of her life was set, however, when she discovered a flute in the family attic one summer. She wanted to do something square, unlike her parents, and taught herself the instrument well enough to become the principal flutist of the Heritage High School Marching Band of Maryville, Tenn by her senior year. She then continued on to study music at Bowling Green State University and later earned a PhD in composition from the University of Pennsylvania under the tutelage of George Crumb.
Now Jennifer Higdon is a star of the contemporary music world. She teaches composition at the Curtis Institute of Music; her livelihood is funded solely by commissions and royalties, including recent requests from the Santa Fe Opera and the Opera Company of Philadelphia for an opera based on the novel "Cold Mountain;" and she received the Pulitzer Prize in 2010 for her violin concerto, which is closely associated with the performances and recording made by Hilary Hahn. Higdon claims that she tries to communicate with everyone in the audience when she composes, rather than writing music solely for complexity's sake. According to the conductor Marin Alsop, the "pulsing rhythms, layered harmonies and lithe melodies betray exceptional skill and emotional power" in Jennifer's pieces reflect her personality, creating a genuine, personal experience for the listener.  This kind of open-mindedness and audience awareness is at the heart of why Higdon has been so successful. If classical music is to thrive in our culture it must be not seen as only relevant to listeners, but also accessible, welcoming. Too many view our art as confusing and reserved for the elite. Higdon turns those expectations upside down and welcomes everyone to listen with her music.  Hopefully young composers both male and female will be inspired by Higdon's "hospitable" approach as she continues to make history as a pioneer woman of classical music.
Check out this feature video on one of Jennifer Higdon's most popular works, Blue Cathedral