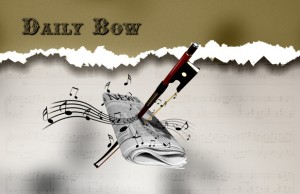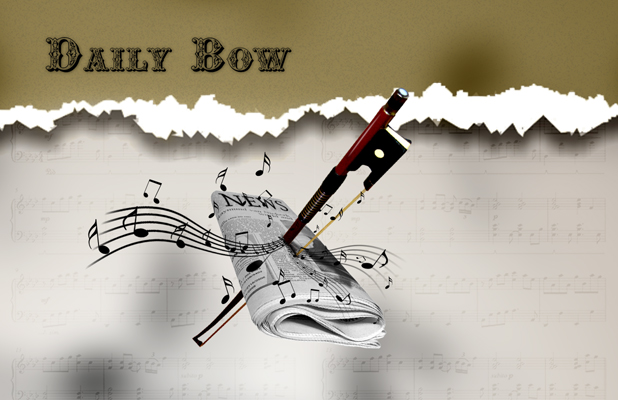 Detroit Symphony Hopes to Make Impression with new Concertmaster Appointment
A concertmaster means a lot to an orchestra. They are leaders, soloists, and representatives for the musicians. Not only the violinists stand behind this principal player; the entire orchestra responds to this person's gestures and implications. This is why when an orchestra looses their concertmaster, the search for a replacement can become a long and arduous search. The Detroit Symphony Orchestra is experiencing just that right now as they enter a weeklong trial with violinist Yoonshin Song. If Song and the orchestra get along well this week, she will be appointed as the orchestra's new concertmaster, marking a milestone not only in the career of the 30 year-old violinist, but also in the future of the DSO.
After last year's tumultuous strike, which pitted DSO musicians against the management for months, the orchestra is back on stable footing. However, personnel issues, while improving, still cause difficulties for the orchestra. Even with new hires, the group is 4 musicians below the contract minimum. Loses due to the strike and others to retirement have left the orchestra with depleted ranks, with sections filling up with numerous subs on any given night. Furthermore, the departure of former concertmaster Emmanuelle Boisvert to the Dallas Symphony dealt a heavy blow, adding to the concern that the DSO would have trouble retaining high caliber musicians after last year's rocky season. Song's trial week as concertmaster, however, is providing a glimpse of hope:
"If we get somebody really wonderful, that sends positive vibes not just within the orchestra psychologically, but outside the orchestra in terms of people coming to future auditions," said Ron Fischer, a DSO violinist since 1982. "It helps create an upward spiral from all corners."
Yoonshin Song is currently a section violinist in the St. Paul Chamber Orchestra. She was born in Korea and began playing violin at the age of 5. Teachers include Donald Weilerstein at the New England Conservatory and Robert Mann and Glenn Dicterow at the Manhattan School of Music. She is the laureate on numerous competitions, including the winner of the Stradivarius International Violin Competition. During her trial week, Song hopes to get to know the orchestra and show how she can be an asset to the group. Music director Leonard Slatkin says he's looking for someone very specific, not a lap dog but someone who might actually talk back every now and then. Whether Song is the right fit, only time will tell.