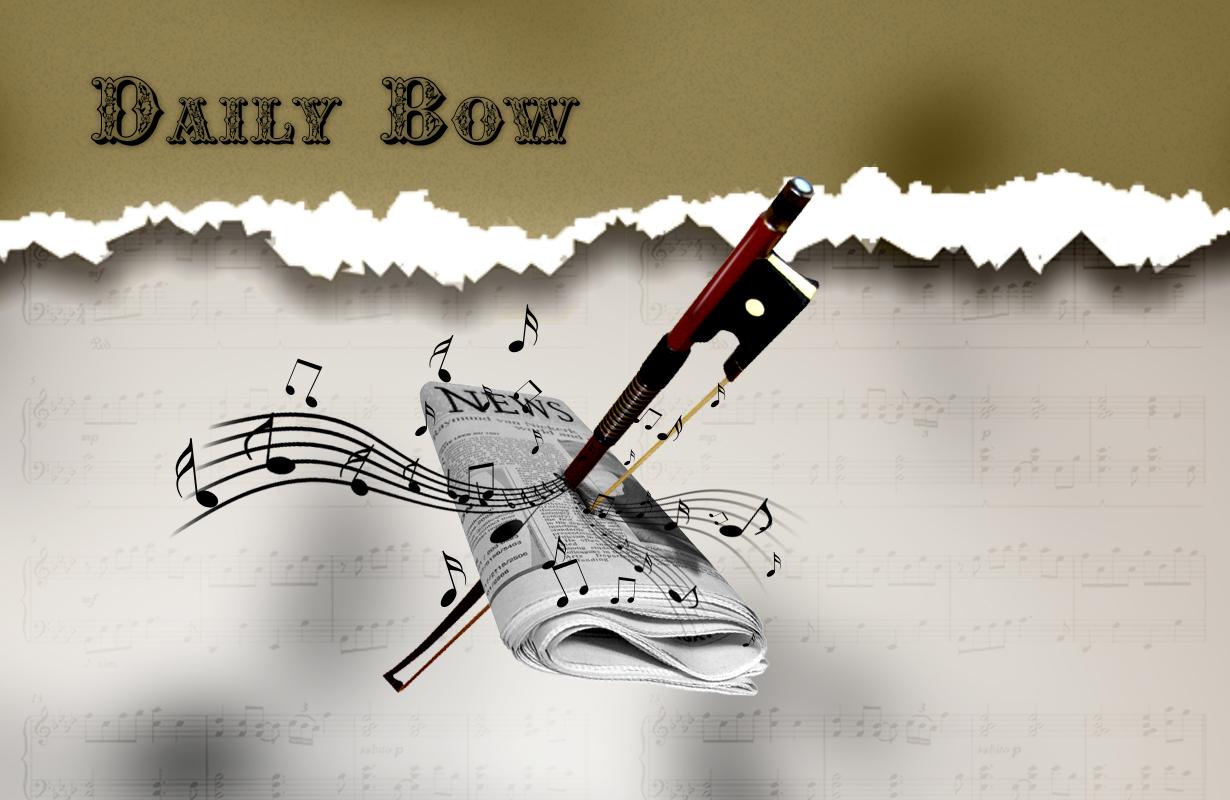 We hope you all had a wonderful Father's Day yesterday. In celebration of that, we found a fantastic story on NPR Classical's Deceptive Cadence blog looking at the important role fathers have played in shaping musical history.
… Morning Edition music commentator Miles Hoffman has been thinking about a few musical dads and their children.

"Leopold Mozart is always a good place to start," Hoffman says, "because we have so many letters from Wolfgang Amadeus Mozart to his father. And we know it was a fraught relationship."

Leopold trained his son, recognizing his genius and touring him all over Europe when the younger Mozart was a child prodigy. Mozart did owe his career to his father. But later, when Leopold tried to give him advice, Hoffman says, Mozart resisted.

"There was some resentment, but always respectful," Hoffman says. "It's a famous relationship and a complex relationship, but a very important one."
As far as musical dads go, it's tough to top the Bach family. Johann Sebastian's father, Johann Ambrosius, most likely taught him the musical basics. Later, Bach started his own family, ending up with four sons who became prominent musicians — Wilhelm Friedemann, Carl Philipp Emanuel, Johann Christoph Friedrich and Johann Christian.

The Legacy Of 'Papa' Haydn

Sidestepping biological fathers for a moment, Hoffman says there's one important musical father who never had any children.

"Joseph Haydn, who was known during his lifetime as 'Papa' Haydn, was the father of three forms that remain central to the classical music repertoire: the symphony, string quartet and piano trio."

Although Haydn didn't invent the forms alone, Hoffman says he was the first genius who worked in those forms, creating the standard that influenced and inspired Mozart, Beethoven and everybody who came later.

"And afterward," Hoffman says, "there was no such thing as a great composer who could ignore these forms."

Fathers Know Best?

Another father who had a turbulent relationship with his musical child was Friedrich Wieck. He was the father of Clara Schumann, one of the great pianists of the 19th century and a very good composer, as well. Before his daughter was born, Wieck decided she would become a piano virtuoso. He began teaching her at age 5. It turned out that Clara became far more talented than her father could ever have foreseen. The trouble, Hoffman says, came when Clara fell in love with Robert Schumann.

"Wieck basically went berserk," Hoffman says. "He couldn't take it; he even threatened to shoot Schumann. He did everything he could to prevent their marriage. He was afraid that Robert Schumann would get in the way of his daughter's career. But she was also Wieck's meal ticket, so that was complicated, too. You know, with fathers and children, nothing is ever entirely black and white."

Richard Strauss, the composer of tone poems like Don Juan and operas like Salome and Der Rosenkavalier, also had a musical dad.

……
Check out the full story (complete with audio): Tracing The Trail Of Musical Fathers
Other stories from the classical music world
Finally, classical music has made a comeback in Palestine. In the face of the armed Israeli occupation, a revival of classical music has emerged in recent years in the West Bank, helping to revitalize – even if only a little bit – the war-torn land.
Check out the music for the masses!