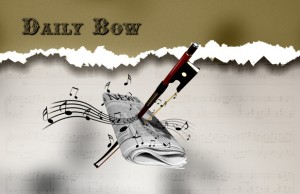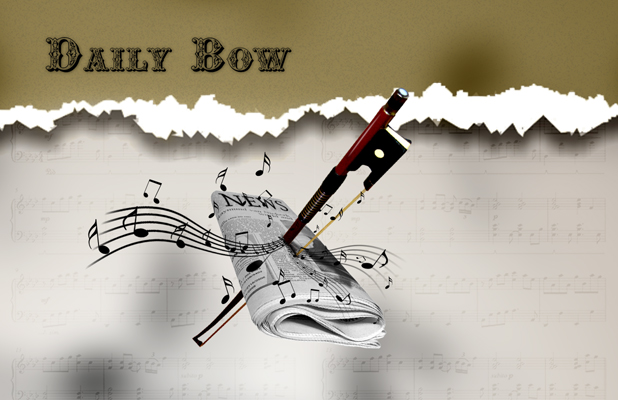 New York Philharmonic Honors Henri Dutilleux with Marie-Josée Kravis Prize
People's opinions about competitions and awards usually fall into two categories. One group believes that they inspire us to perform our best or work our hardest; others believe that they breed negative attitudes and players who care only about winning at all costs. The essence of a prize or award, however, is to promote something that has received little exposure but deserves to be better known. In addition to someone gaining recognition from the award, they develop an audience that might not have existed without the publicity boost from the presenting institution. This process of discovering, promoting, and nurturing talent is essential to classical music. It brings a fresh face into the field and helps develop an audience that will return to concerts.
One new award, presented by none other than the New York Philharmonic, illustrates this process ideally. Last week, the orchestra gave a special concert to celebrate the inaugural presentation of the Marie-Josée Kravis Prize for New Music. The prize is a biennial honor that recognizes "extraordinary artistic endeavor in the field of new music." For the first award, the nonagenarian French composer Henri Dutilleux was honored for his contributions to the modern repertoire. Although Dutilleux is a familiar name to many musicians, "to the general public, he is not as well known," according to selection-committee member Emanuel Ax. Born in Anger, in 1916, Dutilleux is known as one of the greatest living French composers. He is often cited as a continuation of the tradition of Debussy and Ravel. In presenting the award, the Philharmonic hoped to raise Dutilleux's profile in America. In addition to the prestige and publicity, the honor comes with a $200,000 cash prize, which Dutilleux asked to be shared with three other young composers.
The concert last Tuesday given by the Philharmonic presented some of the composer's most enduring works. On the program was Dutilleux's String Quartet, performed by the Miro Quartet, "Metaboles," for orchestra, and the cello concerto "Tout un monde lointain" (A Whole Distant World), with Yo-Yo Ma performing the solo part. The opportunity for audiences to become acquainted with the composer's work is proof of the value of awards. Although many cellists might be familiar with the cello concerto, other strings players might not know the work. Hearing Dutilleux's work in a concert entirely dedicated to him not only raises his profile, but also helps to establish a connection with the audience. With such high quality artists on stage, listeners are sure to leave impressed, and hopefully felt compelled to look further into Dutilleux's output. Hopefully the trend will continue, and Kravis Award will continue to develop an audience for both the orchestra and for new music in general!