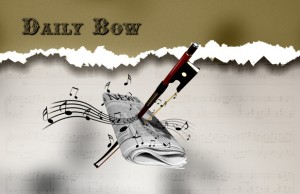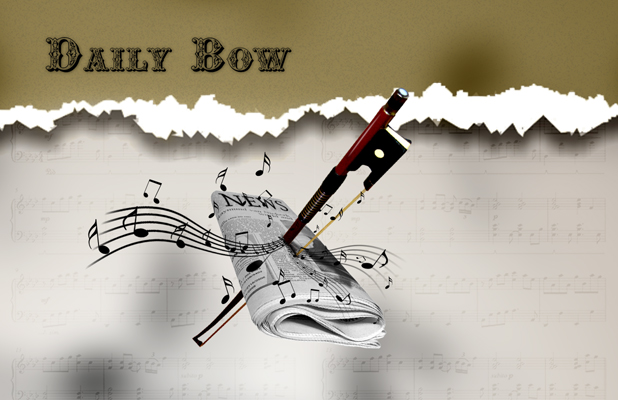 The definition of the concert-hall has been expanding ever since the advent of the internet made it possible for people from all over the globe to share the same experiences without having to be in the same place. Since then classical music has undergone a shape-shifting, genre-bending transformation, showing itself to be a truly plastic art form in the best possible sense: it has adapted to fit and expanded to fill hundreds of different off-beat niches, and today more than ever, classical music can be heard and seen in a wider variety of venues. At the same time, though, the traditional concert experience is taking a bit of a hit and so, too, has the most traditional media outlet for classical music: radio. With both privately- and publicly-funded classical radio stations facing an uphill battle for survival across the country and even the globe, this generations-long ally of classical music is facing tough times. Radio, perhaps the last great bastion of free media and free access to the arts, is touted as a dying medium as often as classical music is slapped with the "dying art form" label, and that's a shame. Classical radio is one of the principal ways people are introduced to and instructed in the art form of classical music: it's free, convenient, and widely available.
Continuing in radio's free-access spirit are classical music podcasts, which combine the format of radio broadcasts with the ease and global reach of the internet. Podcasts essentially curate music in much the same way a concert does, making them an ideal extension of the radio show. A Cedar City, Utah, couple have taken the classical podcast format and elevated it to an art form in its own right. Ken and Sandy Hedgecock run an organization called Classical Music Discoveries that is dedicated to bringing concerts and recordings to a truly global audience. Think of it as taking classical radio's goals and putting them on steroids. With a megaphone: Classical Music Discoveries runs the largest classical music internet radio show in the world. The Hedgecocks combine local and international artists, amateur and professionals, contemporary and classical, all in podcasts that reach millions around the world.
The Hedgecocks' organization mirrors trends that have taken off around the world. The Berlin Philharmonic runs a virtual concert hall that allows internet users anywhere in the world to purchase tickets to view a host of their concerts, live or recorded. Classical Music Discoveries takes a home-grown spin on that idea by partnering with a small chamber music festival in Sarasota, Florida, called the La Musica International Chamber Music Festival. A few years back, the Hedgecocks and La Musica joined forces, with the Hedgecocks recording live concerts for distribution by podcast. The results have been outstanding for both halves of the partnership. "Classical Music Discoveries was indeed a great discovery for La Musica International Chamber Music Festival," Sally R. Faron, executive director of La Musica, said. "The fact that we both look to the world, we for musicians and Classical Music Discoveries for listeners was a perfect combination. Thanks to Classical Music Discoveries, a small but outstanding chamber music festival in Sarasota, Fla., not only is able to continue its practice of bringing superb musicians of international fame to play to devoted audiences, but also to give these same musicians a wider audience."
To put a more quantitative spin on it: the St. George, Utah paper The Spectrum reports that the partnership resulted in the opening concert of La Musica's season being heard by 15 million people all over the world. That's undeniable reach that the small Florida festival would never be able to achieve on its own. That's 15 million people who listened to a chamber music concert that most of them would never have even heard of on their own. In an age when organizations are struggling to get an audience of fifty people into the concert hall, it looks like podcasts are having huge success in corralling a wide and varied global audience into their virtual concert halls. The full potential of podcasts like those at Classical Music Discoveries have yet to be realized, and tales like theirs invite creativity–this is perhaps the widest door into classical music that exists today, and it is perhaps this that is the truest and best modern interpretation of the concert hall.